APPLICATIONS OF SCHOLAR PRESENTS GREETING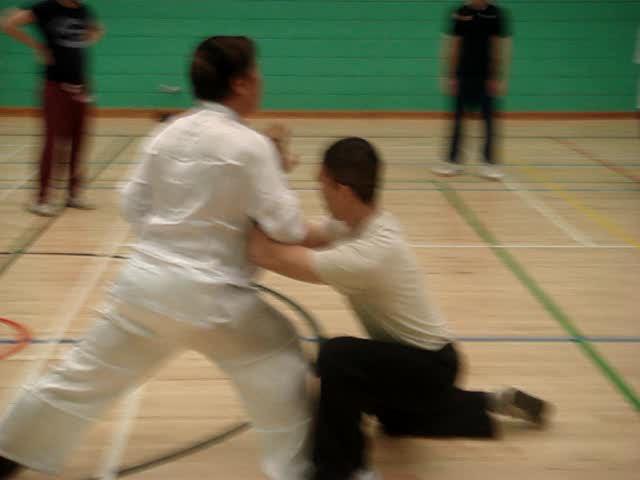 ---
What would you do if an opponent grips your neck with both hands. A good counter is "Scholar Presents Greeting". If he also attacks you with a knee jab, you can deflect his knee attack, then fell him onto the ground. Grandmaster Wong reminds participants that they must cover the opponent adequately before striking him.
Please note: you can download the video clips onto your own computer and view them at your leisure. Place your computer pointer at the picture or one of the links, and right click. Choose "Save Target As". Select the directory or sub-directory where you wish to keep the video clip. Click "Save".
Applications of Scholar Presents Greeting
---
Please click the picture or caption below to view the video

Applications of Scholar Presents Greeting of Shaolin Kungfu from Wong Kiew Kit on Vimeo.
LINKS
Overview
Courses and Classes