FORTE OF SHAOLIN AGAINST WEAKNESS OF BOXING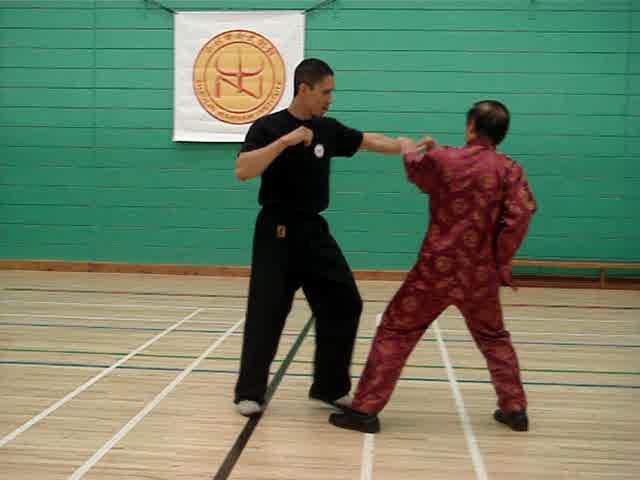 ---
Grandmaster Wong first shows how many people may respond to a Boxers attacks. This initial response contains many weaknesses. He then shows how these weaknesses can be avoided, and the response improved upon so that eventually we apply the strong points of Shaolin Kungfu against the weaknesses of Boxing.
Please note: you can download the video clips onto your own computer and view them at your leisure. Place your computer pointer at the picture or one of the links, and right click. Choose "Save Target As". Select the directory or sub-directory where you wish to keep the video clip. Click "Save".
Forte of Shaolin against Weakness of Boxing
---
Please click the picture or caption below to view the video

Forte of Shaolin against Weakness of Boxing from Wong Kiew Kit on Vimeo.
LINKS
Overview
Courses and Classes