IT DOESN'T MATTER WHAT KICKS AN OPPONENT MAY USE!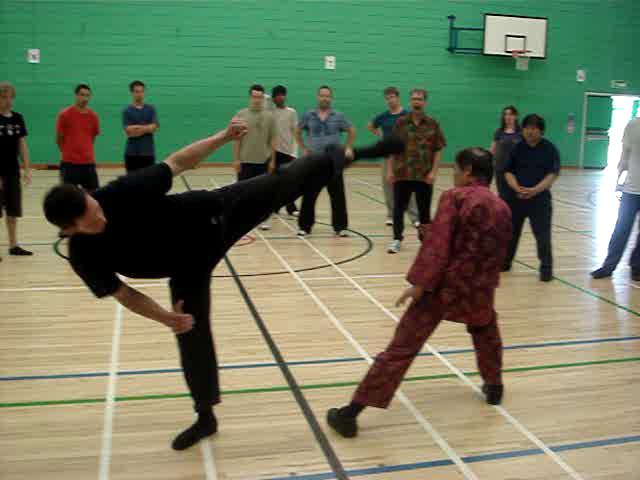 ---
An interesting point about the strategy we use in these series of counters is that it doesn't matter what kinds of kicks an opponent may use to attack us. Irrespective of what kicks he uses, by slanting our body backward we can avoid his kicks. And when his kicks have been spent, we move in swiftly to fell him.
Please note: you can download the video clips onto your own computer and view them at your leisure. Place your computer pointer at the picture or one of the links, and right click. Choose "Save Target As". Select the directory or sub-directory where you wish to keep the video clip. Click "Save".
It Doesn't Matter what Kicks an Opponent may Use!
---
Please click the picture or caption below to view the video

It Doesn't Matter What Kicks are Used from Wong Kiew Kit on Vimeo.
LINKS
Overview
Courses and Classes