EXCELLENT COUNTER AGAINST MUAY THAI KNEE JABS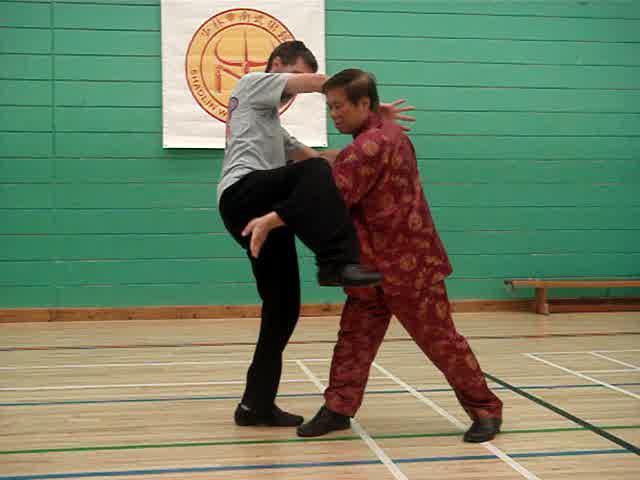 ---
Many martial artists are weary of fighting against Muay Thai fighters. And amongst Muay Thai attacks, the continuous knee jabs are most daunting. When you head is being pressed down, and a Muay Thai fighter is jabbing his knees continuously against your ribs, how would you defend against this attack. Here Grandmaster Wong shows an excellent counter.
Please note: you can download the video clips onto your own computer and view them at your leisure. Place your computer pointer at the picture or one of the links, and right click. Choose "Save Target As". Select the directory or sub-directory where you wish to keep the video clip. Click "Save".
Excellent Counter against Muay Thai Knee Jabs
---
Please click the picture or caption below to view the video

Excellent Counter against Muay Thai Knee Jabs from Wong Kiew Kit on Vimeo.
LINKS
Overview
Courses and Classes