SUBDUING OPPONENTS WITH SCHOLAR PRESENTS GREETING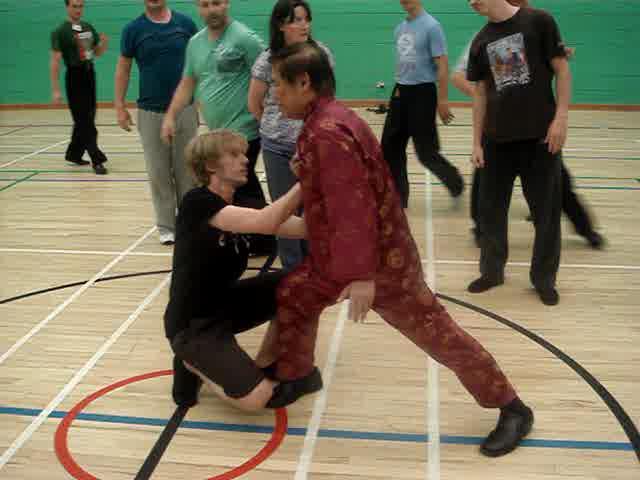 ---
A Muay Thai fighter normally just holds your neck; he does not chock you because Muay Thai safety rules do not allow this. But what would you do if an attacker chocks your neck? You can release his grips as well as lock him under control using "Scholar Presents Greeting". And if he attempts to use his knee to strike you, you can deflect the attack with your leg.
Please note: you can download the video clips onto your own computer and view them at your leisure. Place your computer pointer at the picture or one of the links, and right click. Choose "Save Target As". Select the directory or sub-directory where you wish to keep the video clip. Click "Save".
Subduing Opponents with Scholar Presents Greeting
---
Please click the picture or caption below to view the video

Subdue Opponents with Scholar Presents Greeting from Wong Kiew Kit on Vimeo.
LINKS
Overview
Courses and Classes