FOUR SEQUENCES OF ASKING BRIDGE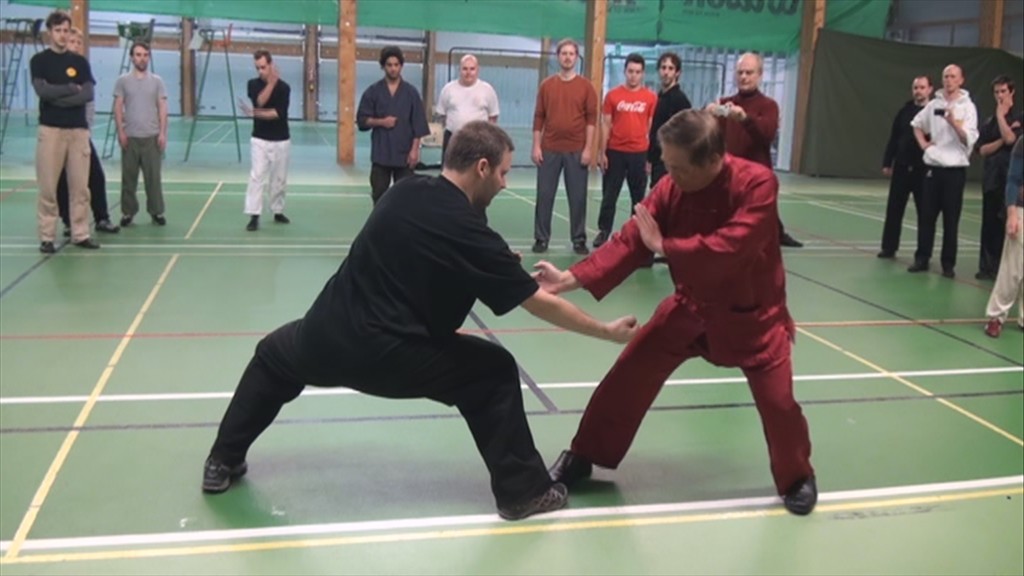 ---
To help students attain comprehensive skills in Asking Bridge in a systematic and cost-effective manner, Grandmaster Wong composed four sequences for their training. The skills and techniques are derived from Hoong Ka Asking Bridge, Wing Choon Sticking Hands, Wuzuquan Kneading Hands and Taijiquan Pushing Hands.
The techniques can be practiced using tiger claw, dragon hands or any suitable hand-forms. An important aim is to develop high-level sensitivity so that you may deflect an opponent's attack without looking at it. The "flow method", recently introduced in our school, proves to be very effective in this aspect as well as to develop internal force while practicing Asking Bridge.
An illuminating discussion of the Flower Set and Asking Bridge can be found here.
We would like to thank Sifu Roland Mastel for providing these videos.
23rd January 2011, Sungai Petani.
---
Four Sequences of Asking Bridge
---
Please click the pictures below to view the videos
Sequence 1: Black Tiger Presents Claw
You can view "Black Tiger Presnets Claw" here
---
Please click the pictures below to view the videos
Sequence 2: Swimming Dragon Plays with Water
You can view "Swimming Dragon Plays with Water" here
---
Please click the pictures below to view the videos
Sequence 3: Throw Ball in Waves
You can view "Throw Ball in Waves" here
---
Please click the pictures below to view the videos
Sequence 4: White Crane Rustles Wings
You can view "White Crane Rustles Wings" here
---
LINKS
Glimpses of Asking Bridge
Videos of Asking Bridge
Courses and Classes
---