FIRST SHAOLIN WAHNAM INTERNATIONAL FREE SPARRING COMPETITION 2010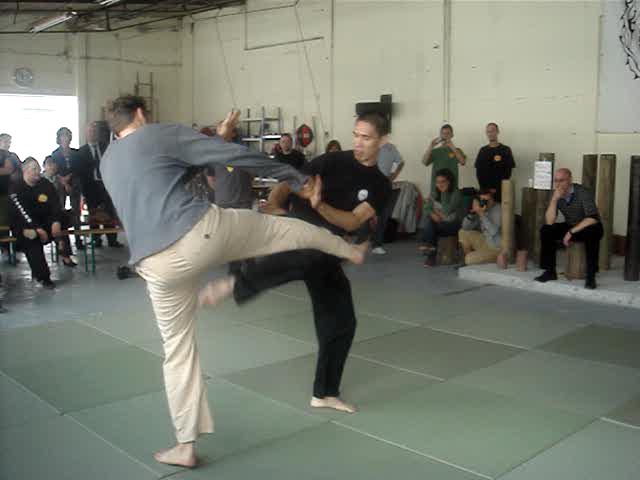 ---
You can also view all the videos here
---
Drawing inspiration from the lei tai of the past the annual free sparring competitions at the Shaolin Temple to select the best ten disciples, the Warrior Project Committee of our school organized the First Shaolin Wahnam International Free Sparring Competition on 13th September 2010 at Frankfurt, Germany. The result of the competition can be found here.
Three outstanding features of the competition were as follows:
All competitors used typical kungfu patterns spontaneously.
Although the competition was full-contact fighting, there was not a single injury.
There was admirable camaraderie amongst all competitors with genuine respect and care shown to opponents.
All the matches are shown below.
---
Preliminary Rounds
Please click the pictures below to view the videos
---
---
Please click the pictures below to view the videos
---
---
Please click the pictures below to view the videos
---
---
Please click the pictures below to view the videos
---
---
Please click the pictures below to view the videos
---
Semi-Finals
Third and Fourth Placing
---
Please click the pictures below to view the videos
---
The Finals
---
You can also view all the videos here
LINKS
The Top 10 Shaolin Wahnam Warriors
Courses and Classes