FUN WITH DRUNKEN EIGHT IMMORTALS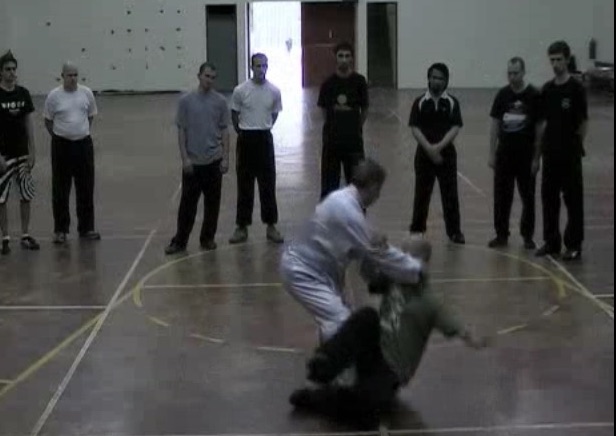 ---
The following video clips are actually meant only for private viewing as they contain some closs secrets. They are taken from the Special Course on Shaolin 72 Chin-Na Techniques in Sabah from 8th to 14th June 2008, illustrating three chin-na techniques, namely "Single Leggedly Play Guitar", "Kwan Peng Carries Insignia" and "Hungry Tiger Leans against Fence" respectively.
Nevertheless, many techniques from the Drunken Eight Immortals are also found in these video clips, though the course participants were probably not aware of the Immortals' presence at the time. Can you point out these Drunken Immortal techniques?
Please note: You can download the video clips onto your own computer and view them at your leisure. Place your computer pointer at the picture or one of the links, and right click. Choose "Save Target As". Select the directory or sub-directory where you wish to keep the video clip. Click "Save".
---
Please click the picture below or click the caption to view the video

Fun with Drunken Immortals from Wong Kiew Kit on Vimeo.
LINKS
Discussion on the Drunken Eight Immortals
Courses and Classes