SWIMMING DRAGON BAGUAZHANG SET 2013
Video Series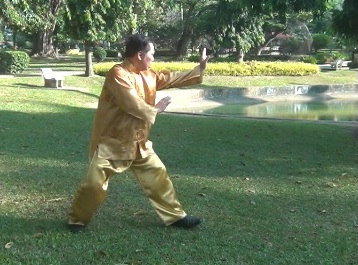 ---
Baguazhang or Pakua Palm is a beautiful style. It is as beautiful to watch as it is effective for combat. The benefits from practicing it are also very useful for everyday life. It is not uncommon to find Baguazhang masters over 80 of age rolling about agilely.
The core of Baguazhang is the 8 mother palms. Each mother palm is developed into a sequence with 8 typical techniques, making 64 techniques althogether. These 8 sequence are linked together to form a set, known as Swimming Dragon Set.
Please Note: you can download the video clips onto your own computer and view them at your leisure. Place your computer pointer at the picture or one of the links, and right click. Choose "Save Target As". Select the directory or sub-directory where you wish to keep the video clip. Click "Save".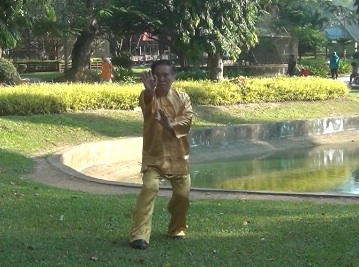 Click here to download.
The size of the video clip is 5.7 mb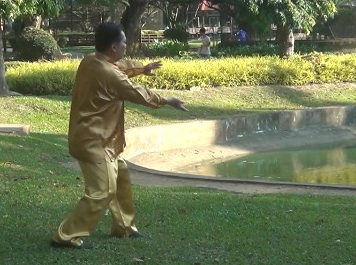 Click here to download
The size of the video clip is 4.5 mb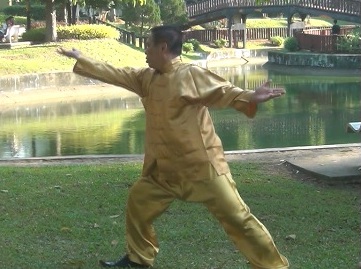 Click here to download
The size of the video clip is 6.0 mb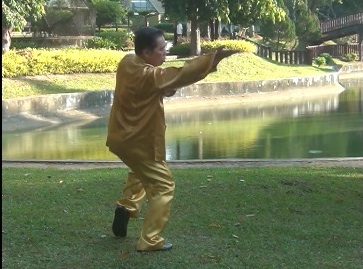 Click here to download.
The size of the video clip is 5.5 mb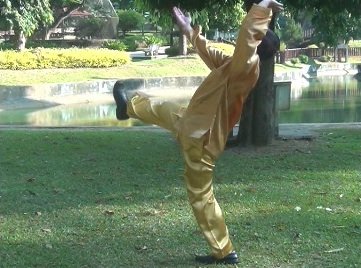 Click here to download.
The size of the video clip is 6.6 mb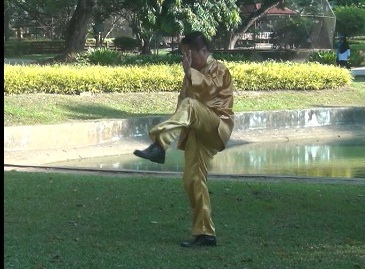 Click here to download.
The size of the video clip is 5.5 mb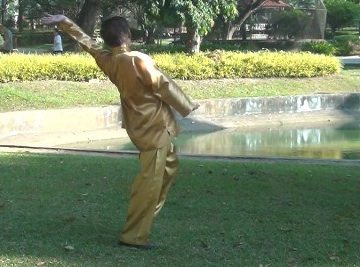 Click here to download.
The size of the video clip is 5.0 mb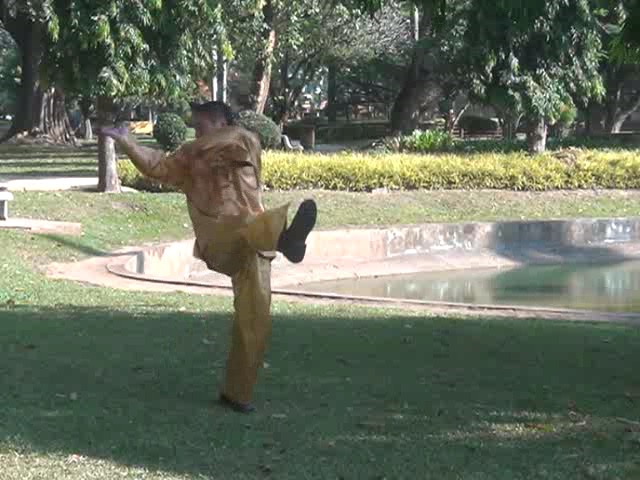 Click here to download.
The size of the video clip is 4.6 mb

---
The whole set can be viewed by clicking on the picture or the caption
LINKS
Baguazhang Review
Courses and Classes