THE TIGER AND THE CRANE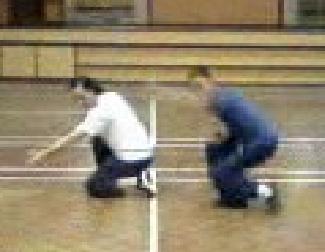 Combat Applications of the Monkey Set
Innes and Davies, both from Shaolin Wahnam Scotland, demonstrate a combat application set derived from their specialized Tiger-Crane Set. They have just composed the sequences a day or two before, and now link them to form the set. The difference in nature between this set and the Monkey set is quite obvious.
---
Please click the picture or the caption below to view the video

The Tiger and the Crane from Wong Kiew Kit on Vimeo.
LINKS
Overview
Courses and Classes