DRAGON-TIGER SET PERFORMED BY SIFU WONG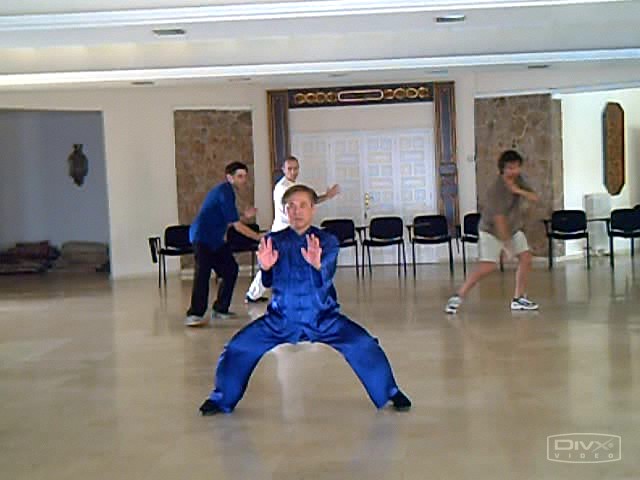 Of the Shaolin "five animals", the dragon and the tiger are the most forceful. But the force is not brutal or mechanical. The hallmark of dragon training is "shen" or mind, whereas that of tiger training is "gu" or internal force.
Externally, dragon techniques are well known for its palm strikes, and those of the tiger the tiger-claws. This set captures the essentials of what Sifu Wong has learnt from Uncle Righteousness, whose lineage is traced back to the Venerable Chee Seen, the First Patriarch of Southern Shaolin Kungfu.
---
Please click the picture or the caption below to view the video

Shaolin Dragon-Tiger Set from Wong Kiew Kit on Vimeo.
LINKS
Courses and Classes