SHAOLIN WAHNAM KUNGFU SETS
VIDEOS AND PICTURES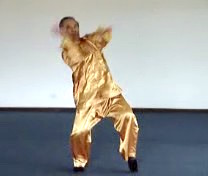 ---
---
Video clips are placed in the following categories. Please note that the classification is arbitrary and there can be overlapping.
Use the links below to go to the relevant categories
You can also view the kungfu sets in alaphbetical order here and their combat applications here.
Kungfu Sets
While a kungfu set is mainly used for demonstration in many other schools, in Shaolin Wahnam it serves many useful purposes, such as:
Learning kungfu techniques
Ensuring the correctness of forms
Practicing footwork and body-movement
Practicing "six harmonies"
Regulating breathing
Developing force
Practicing combat application
Generating energy flow
Attaining a focused mind
Please Note: The Weapon Sets are found here.
36-Specific-Technique Set
Crushing Fist of Praying Mantis Kungfu
Wudang Cotton Palm
Three-Harmony Set
Cosmos Palm
Sun Style Taijiquan
Wu Chuan You Style Taijiquan
48-Pattern Taijiquan Set
Wu Yu Xiang Style Taijiquan Set
Shaolin 36 Leg Techniques
Dragon in Zen
Northern Shaolin Seven-Star Set
Essence of Shaolin
Shaolin 72 Chin-Na Techniques
Eighteen-Lohan Fist
Dragon-Strength Chi-Circulation Set
12 Sequences of Tantui
Taming-Tiger Set
Tiger-Crane: 36-Pattern Set
Tiger-Crane: 72-Pattern Set
Tiger-Crane: 108-Pattern Set
Shaolin Iron Wire Set
Xingyiquan -- Five Element-Fist
Xingyiquan -- Twelve Animal Forms
Baguazhang
Wuzuquan
108-Pattern Yang Style Taijiquan
24-Pattern Simplified Taijiquan Set -- Cloud Hands Grasp Sparrow
Choy-Li-Fatt Twelve-Fist Set
Wudang Taijiquan
Drunken Eight Immortals
Praying Mantis Eighteen Collection
50 Sequences of Eagle Claw
Shaolin Flower Set
Triple Stretch Set
Wing Choon Kungfu
Lohan Walks in the Garden of Timelessness
Shaolin Four-Sequence Four-Attack Set -- Lohan Tames Tiger Set
Taijiquan Four-Sequence Four-Attack Set -- Old Eagle Catches Snake
Cross-Road at Four Gates
Shaolin Traveling Dragon Pakua Set
Yellow Bee Sucks Pollens
Single Tiger Emerges from Cave
Lohan Asks the Way
Black Tiger Steals Heart in Videos
Fierce Tiger Speeds Through Valley
Happy Bird Hopes up Branch
Felling Tree With Roots
Fierce Tiger Descends Mountain
Shaolin Five-Animal Set
Shaolin Dragon Form Set
Shaolin Dragon-Tiger Set
Shaolin Monkey Set
Cloud Hands
Flowing Water Floating Clouds
White Crane Flaps Wings
White Snake Shoots Venom
Green Dragon Shoots Pearl
Black Bear Sinks Hips
Carry Tiger Back to Mountain
LINKS
Courses and Classes