SHAOLIN CONTINUOUS SWORD — OLD VIDEO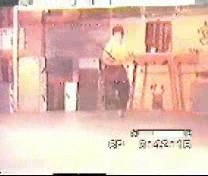 Shaolin Continuous Sword Set by Tang Kok San — Old Video
This is a Shaolin sword set demonstrated by Sifu Wong's studnet, Tang Kok San, more than 20 years ago in the 1980s. As a Chinese sword is a dainty weapon that avoids clashing with the opponent's weapon, agility and flexibility are basic requirements.
---
Please click the picture or the caption below to view the video

Shaolin Continuous Sword -- Old Video from Wong Kiew Kit on Vimeo.
LINKS
Courses and Classes