LAND OF THE MIDNIGHT SUN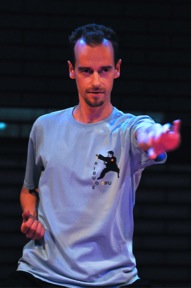 ---
---
Although it was daylight all the time, we took a night train from Helsinki to Rovaniemi, located just above the Arctic Circle in Lapland. The train had sleeping beds, and while I enjoyed my sleep, my wife was laughing all the way, probably seeing daylight even at night.
Rovaniemi is the capital of Lapland, and the official home of Santa Clause. Since we visited his home in summer, Santa Clause was on vacation. We drove north to a tunturi, or an arctic hill, to view the midnight sun.
Despite living in Finland where the midnight sun appears a few days in summer every year, Markus also saw the midnight sun the first time. He was quite apprehensive at first as the day was raining and the chance of the midnight sun not appearing on that day was high. He recorded his experience as follows:
"That one day was raining from morning to evening, and the sky was solid grey covered in clouds. Nevertheless, as midnight neared, we took an hour-long car drive to one of the notable arctic hilltops that would have a great view. During our drive, I saw the clouds begin to part, and when we got to the top of the tall arctic hill, the sky was pristine and we could see for miles in all directions. It was the first time I myself also witnessed the midnight sun."
"At the hilltop as we watched in joyful silence, sifu spontaneously performed a chi kung pattern which I believe is called Embracing the Sun."
Although it was midnight then, the sun was shining like in mid-day.
"Instead of rising and setting, the sun goes round in a circle," Markus explained.
On the way back to our hotel, I had a chance to see the circular movement of the sun. As Lapland was quite flat, the road we drove on was quite straight. At first, the golden sunshine on leaves of pine trees was on our left. But eventually the golden sunshine was found on our right.
We took a flight back from Lapland to Helsinki, and took a scenic drive along the coastline, visiting sights as the Raasepori Castle and the artisan village of Fiskars.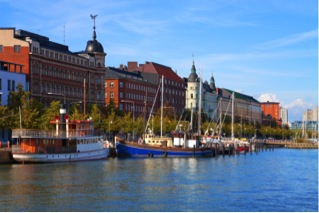 ---
You can read more stories at our Discussion Forum.
Please click here for details to order the special and limited edition. This edition will not be reprinted once it is sold out.
LINKS
The Way of the Master -- Overview