SIGHT-SEEING IN AUSTRIA 2017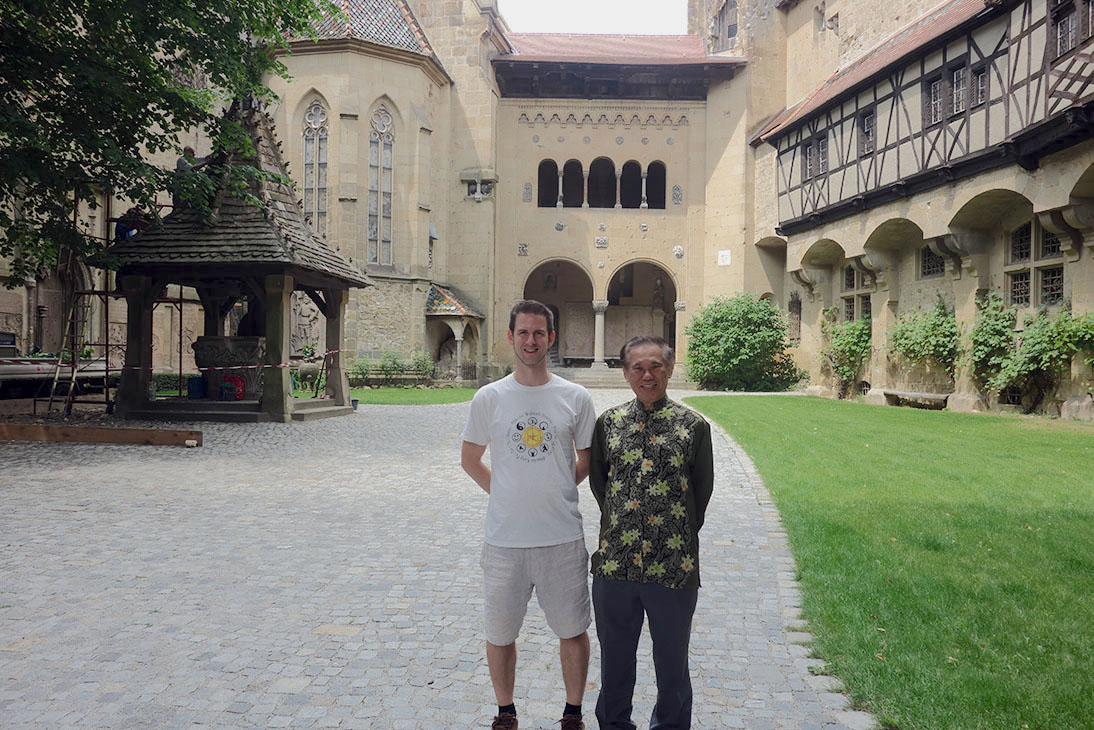 Sifu Leo and Grandmaster Wong at the Kreuzenstein Castle
---
---
After some chi kung and kungfu courses in Austria, Leo, Mariangela, Sylvester, Li and Taisha took me for some sight-seeing in Austria on 31st May and 1st June 2017.
During the preceding week, 23rd to 30th May, when I taught the 36 Specific Techniques and the 36-Pattern Tiger-Crane Set in Vienna, and some chi kung in Gutenstein, I also saw some lovely scenes in Austria, where the whole country is a garden.
I particularly remember the delicious meals by the River Danube, the exquisite Chinese restaurant near the Vienna Tower, and an exclusive restaurant where we also visited Saint Stephen's Cathedral and the city square by night where vehicle traffic was not allowed. Of course I tasted Austrian ice-cream, and found it to be one of the best in the world.
After the Tiger-Crane course in Vienna on 25th May, and after a hearty meal at Mariangela's apartment, Sylvester and Li took me in their car to Gutenstein for some chi kung courses. After leaving the highway to take a country road to Gutenstein, with mountain on the right and a rippling stream on the left, I recalled the beautiful scenery I saw 20 years ago, where I thought the popular English movie, The Sound of Music, was filmed here. Later I learned it was filmed at Salzburg, another beautiful city in Western Austria.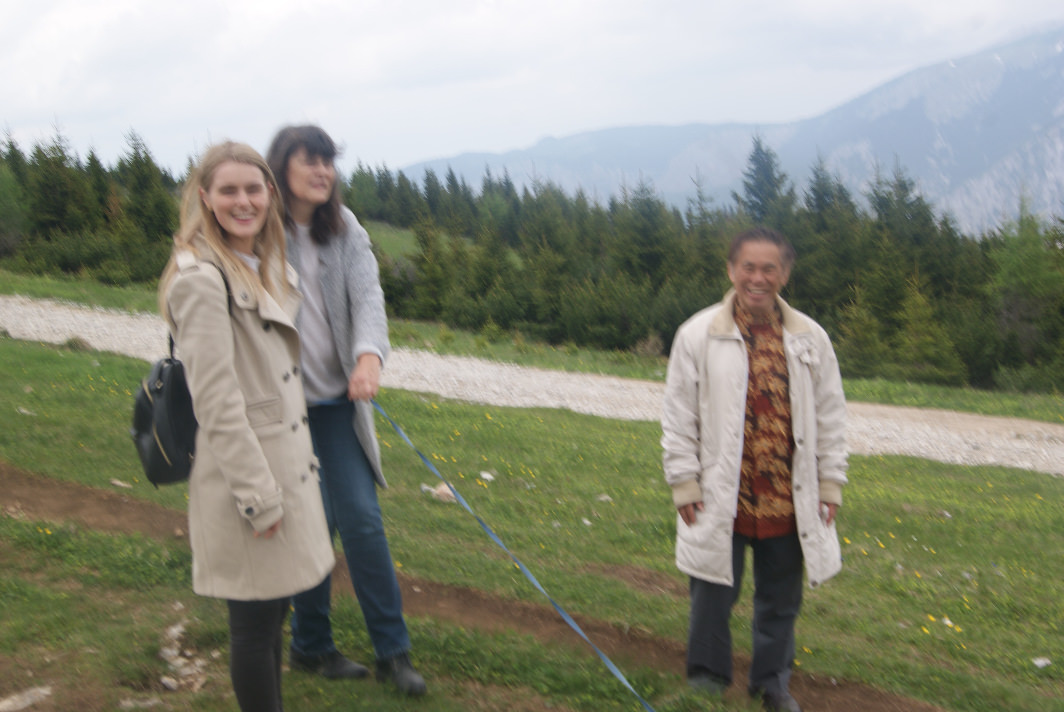 Taisha, Li and Grandmaster Wong on Rax Alpe
On 31st May we went to Kreuzenstein Castle, where we met Dimitri. It was a tourist spot and we saw many school children visiting the castle. We were particularly impressed with the Weapon Room, where many old weapons were exhibited.
We think of Austria as being land-locked. But few people know that 17 million years ago Austria had a sea. After Kreuzenstein Castle we visited the "World of Fossils" in Stetten. It was lovely seeing fossils showing sealife millions of years ago. Today, the sea is about 500 km from Vienna.
On 1st June Sylvester, Li, their daughter, Taisha, and I went up Rax Alap, which is a mountain range in the Northern Limestone Alps located in Austria. Its highest peak is Heukuppe, which is about 2000 metres high. It is a popular hiking area for people of Vienna. In fact the tap water of Vienna is supplied by this area.
We took a cable car, which was the first to be built in Austria in 1925. The scene was beautiful. At the top we followed a mountain trail for some time. Although the area was not very high, we could find some snow at the top.
Wong Kiew Kit
5th July 2017
Sungai Petani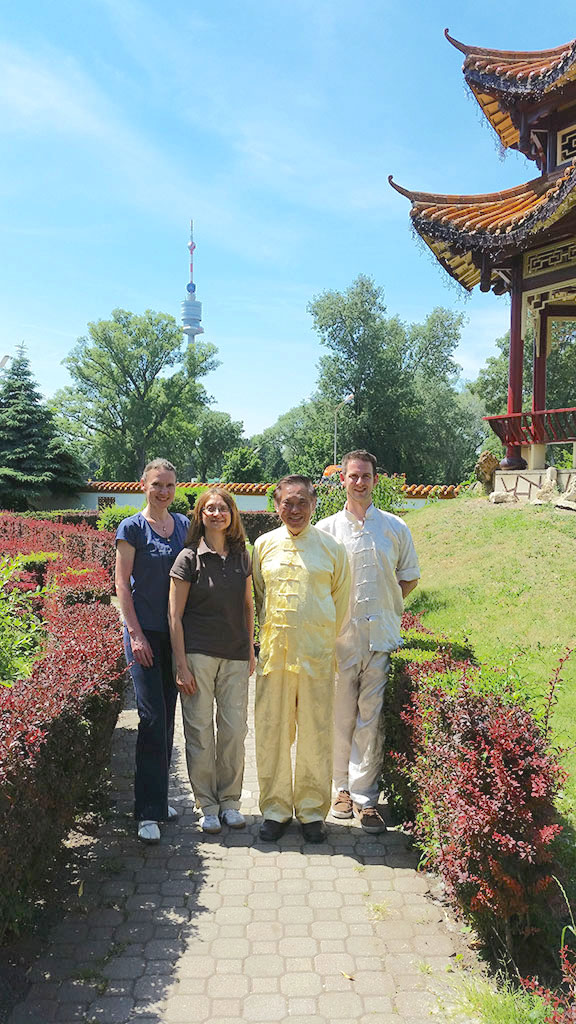 At the picturesque Chinese restaurant near the Vienna Tower by River Danube
LINKS
Travels in Austria
Courses and Classes
---
---