BEAUTIFUL TRIP FROM FINALE LIGURE TO ZURICH 2016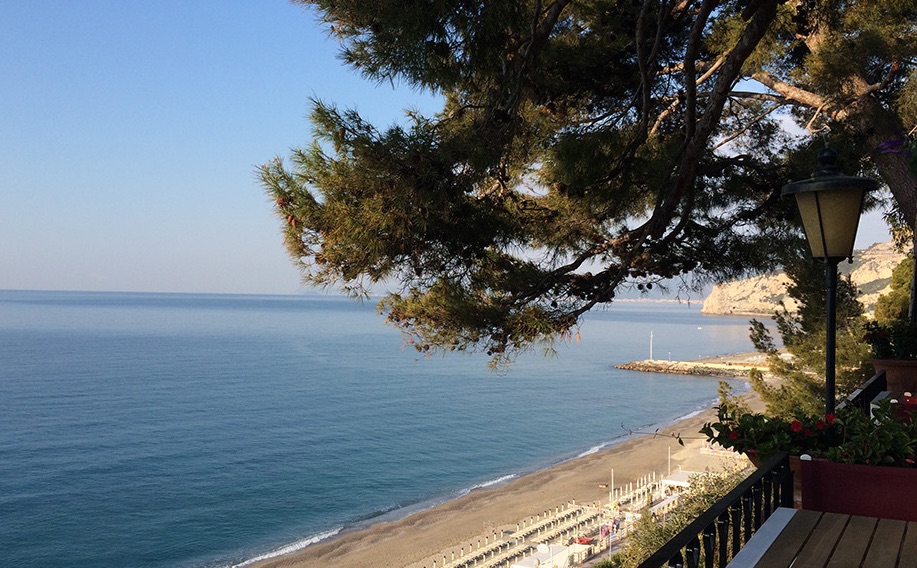 Finale Ligure
---
---
After the wonderful courses on the 48-Pattern Taijiquan, which includes all major styles of Taijiquan, Eighteen Lohan Hands and the amazing Abdominal Breathing, Andrea Zilo was so kind to drive me in her car from Finale Ligure in Italy to Zurich in Switzerland
Firstly, on the Monday morning of 2nd May 2016, we drove along the Italian Mediterranean coast, which is one of the most beautiful places in the world. There was the placid crystal blue Mediterranean Sea on our right and lovely holiday resorts on our left.
Near Savona, the biggest town in the region, we turned to an expressway. We existed at Sesto Calende, a small town in the province of Varese at the southern tip of Lake Maggiore. We went through some beautiful towns like Laveno-Mpmbello and Luino, and had lunch at Colmegna in Camin Hotel by a lake.
Then we crossed the Swiss border at Zenna. There was only a guard at the boarder, whom we were not sure was a Swiss or an Italian, but he was kind to just wave us through.
We passed through some areas where I recognized Roland had taken me to some years ago. Then we went through a long tunnel and arrived at Locarno, a beautiful city in the Italian speaking region of Switzerland at the northern tip of Lake Maggiore.
Locarno is a busy city with a lot of tourists enjoying themselves by the lake. Across the lake we could see Colmegna in Italy where we just had lunch. Andrea and I took a walk by the lake where we came to a children's playground. We then walked back to the city square, called Piazza Grande.
There were a few stalls selling ice-cream, and as the weather was sunny though cool, many tourists were seen enjoying their ice-cream while walking. Andrea and I each had a large cone of three balls of ice-cream. Swiss ice-cream was delicious, and after finishing my first cone, I had another cup from another stall, but Andrea just enjoyed seeing me savoring it.
We passed Bellinzona, but missed the three castles for which Bellinzona was famous, leaving them for another time. We went over the San Bernadino Pass in the Swiss Alps and saw snow even in May.
After crossing the Bernadino Pass and going through a tunnel we left the Italian speaking region of Switzerland and came to the German speaking region. We came to a small town of Thusis. Then we arrived at Chur, the oldest city in Switzerland. Andrea's sifu, Roland who is now in Finland with his wife and children, sent a message that he would like to give me a treat to lunch.
The next morning, on 3rd May 2916, we spent some time looking for the entrance of steps leanding to St Matin Church in the city centre where Roland took me and my family for a visit. Interestingly, we saw St Martin Church, but we could not find the steps leading to it.
We reached Lanquart, and wanted to have coffee with Andrew. But Andrew, who was not notified earlier, were healing some patients.
We passed some lovely Swiss villages, Malans, Jenins and Maienfeld, on some mountains. We went through St.Luzisteig Pass where we found a fortification.
Then we entered Lichtenstein, a small country surrounded by Switzerland and Austria, with a population of only 38,000. I saw a familiar junction leading to Vadus, the capital of Lichtenstein. We left Lichtenstein, and passed over a bridge which led to Sargan, another sight which I recognized as Roland took me there a few years ago.
We passed a cluster of towns, like Sevelen, and had lunch at Buchs by a small beautiful lake. The lunch was at the courtesy of Roland. I had a skewer of chicken and another skewer of beef, and of course some Swiss ice-cream for dessert, whereas Andrea had some roast beef and ice-cream too.
We went through some towns like Wildhaus and Wattwil, and came down over a hill to Zurich Lake. We went on the Gold Coast side of the lake and passed Mannedorf where we had some courses many years ago.
We reached Zurich, and reminiscent of the lovely time I had at the river-front, I requested Andrea to drive there. We drove towards the river-front, but the traffic system had changed and now no cars were allowed inside.
We left Zurich for the airport, in time for my flight home.
Wong Kiew Kit
5th May 2016
Sungai Petani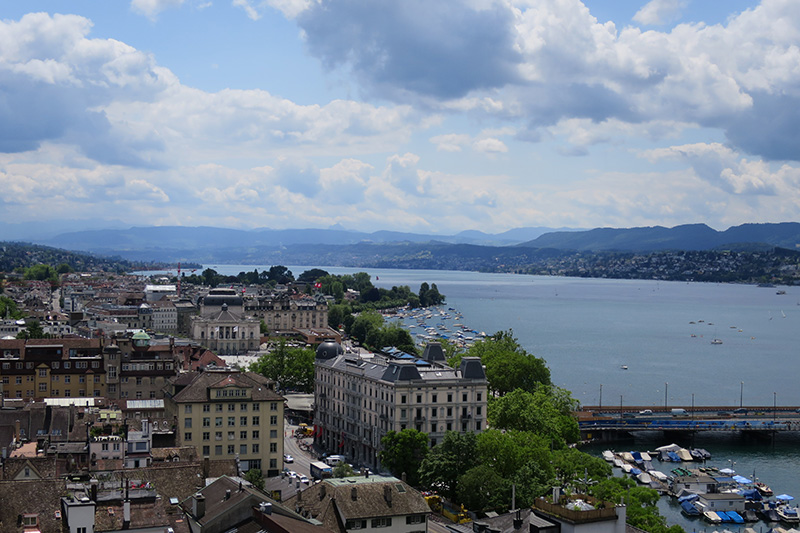 Zurich Lake
LINKS
Travels in Italy
Travels in Switzerland
Courses and Classes
---
---