TO THE SOUTHERN MOST PART OF FINLAND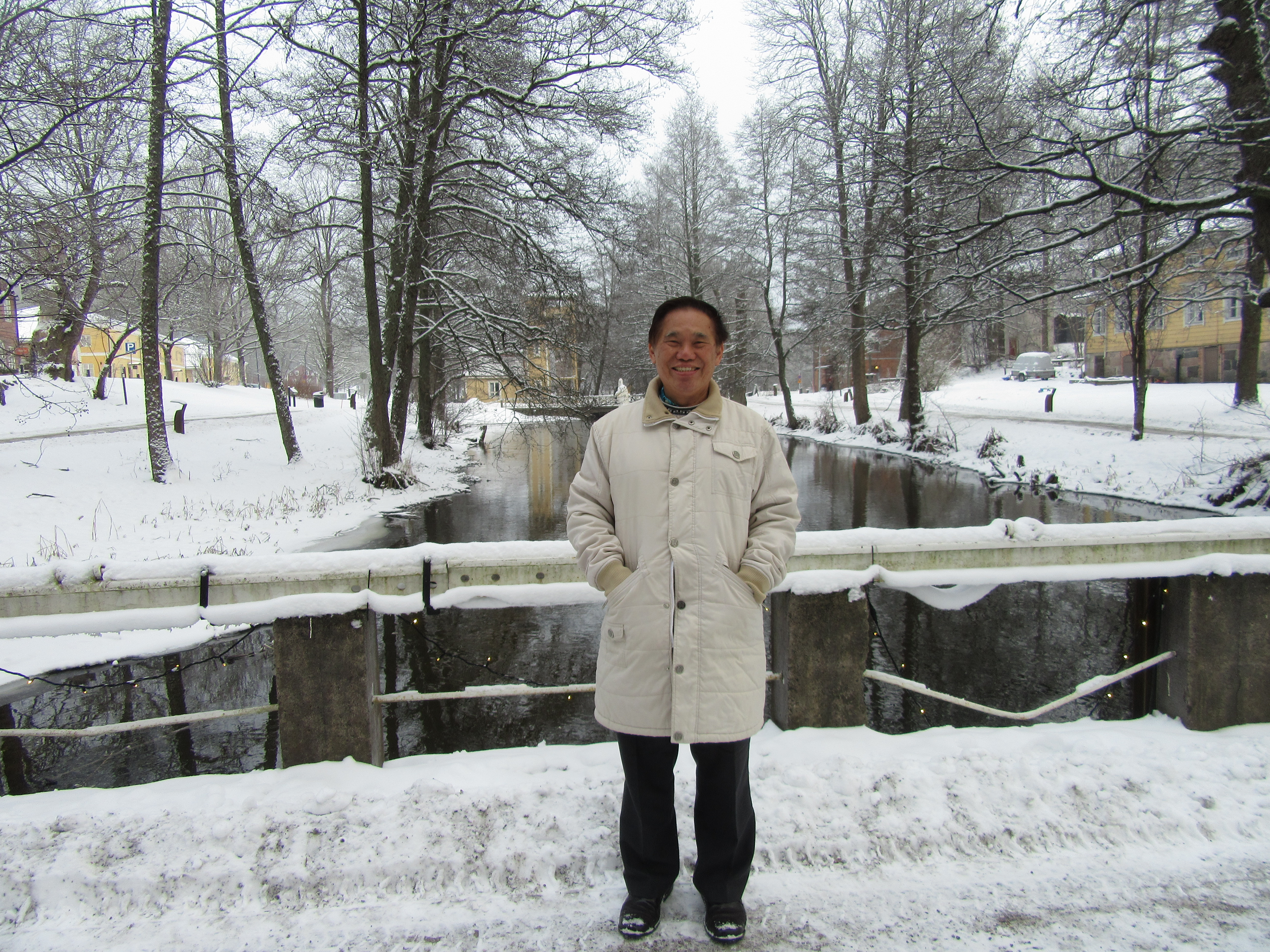 Fiskar
---
---
The first time I went to Finland was 9th June 2004 with my wife to see the midnight sun with the courtesy of Markus (Sifu Markus Kahila). We also had two days of chi kung courses in Sarkisalo, a small town about 150 kilometers west of Helsinki, the Finish capital.
Since then we had a number of courses. Some of the most memorable were from 25th July to 10th August 2016, which included the King's Road Trip.
I started this year, 2018, by first visiting Finland, then Russia. I arrived in Finland on 20th January 2018. It was lovely to see Finland in milky white, with wide areas of pine trees all covered with snow. Markus put me in a comfortable hotel rising high in the air amidst the surrounding flat plain.
The next morning at sunrise, which is about 10.00 am in southern Finland, Markus and I traveled along Turuntie, the largest road from Helsinki leading all the way to Turku, the old capital. A few years earlier Markus and I visited a famous medieval castle in Turku.
It was enchanting to see a lot of snow on both side of the road with snow-covered pine trees on the way. My eldest daughter, Sau Foong, warned me that this year the weather would be very cold, as low as minus 60 degrees Celsius in Siberia. But we were not in Siberia, and Markus told me the temperature was only about minus 5 degrees Celsius.
We arrived at Fiskar village about an hour later at around 11.00 am. The scene was magnificent. Even the road leading to this hamlet was almost covered with snow, and everywhere was milky white. There was a small river, the Fiskar River, running through the village, which has less than 1000 inhabitants. Markus told me that I had been to this village before, but it was summer then. In summer a lot of tourists visited this village.
From Fiskar, we drove to Hanko, a beautiful small seaside city with only 8000 people. The sea at the waterfront was frozen, with many buoys locked in the frozen water. It reminded me that when I first visited Helsinki more than 15 years ago I saw an ice-breaker coming in to break the ice in the sea so that other ships could come in.
Markus told me that we were at the southernmost tip of the city, and also the whole of Finland. We had lunch at a shore-side restaurant, then took a leisurely drive back to Helsinki.
Markus drove along Hangontie, the main road running along the southern coast to Helsinki. Although it was daytime, because we were far north and it was winter, the sky was quite dark. We passed some frozen water on both side as Finland is well known to have many islands. In my ignorance, I thought the sea was on our right side. Markus corrected me promptly, and pointed out that the sea was on our left as we were traveling eastward to Helsinki.
Wong Kiew Kit
21st January 2018, Helsinki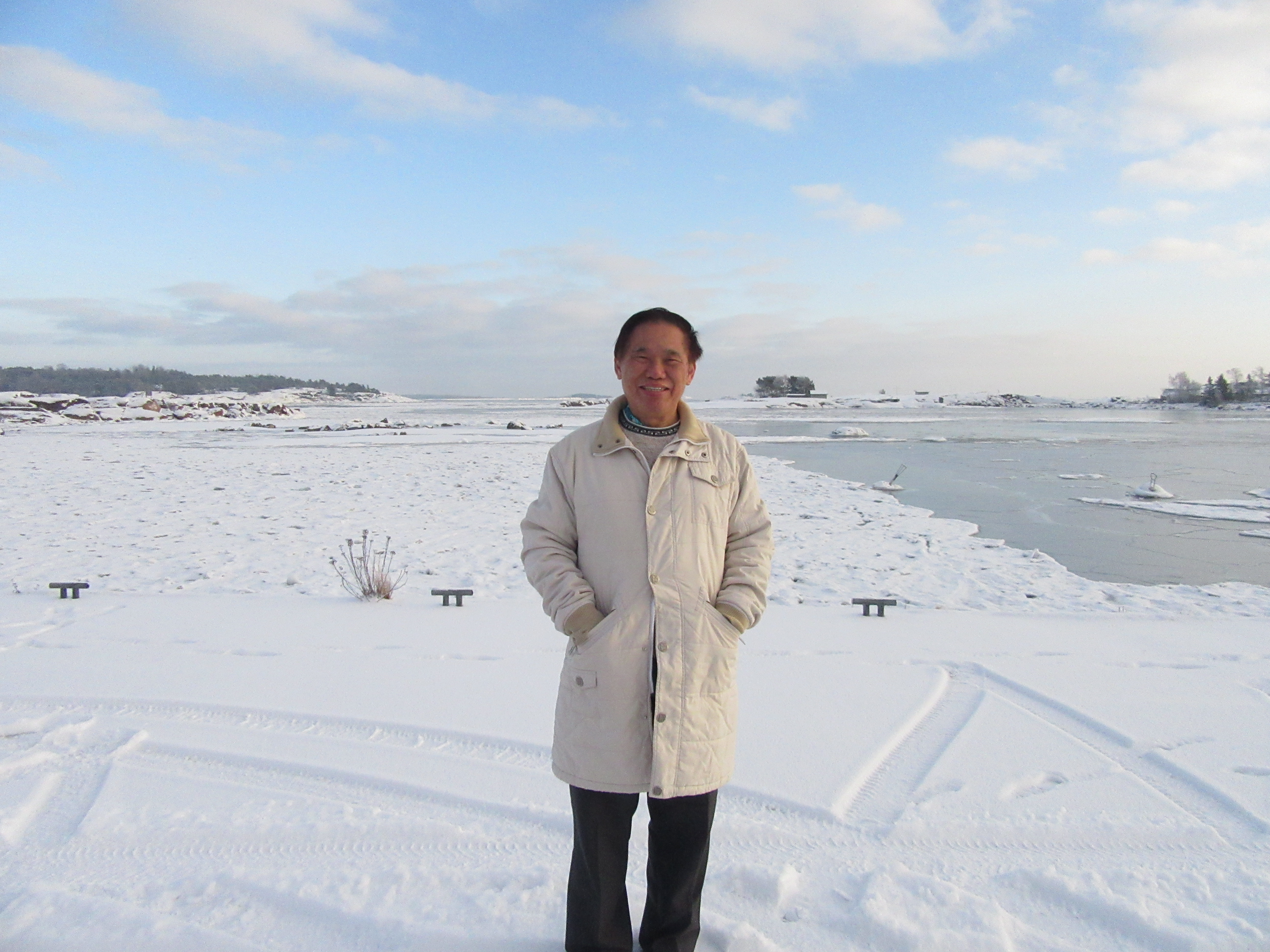 Hanko
LINKS
Overview
Courses and Classes