THE FABULOUS KING'S ROAD TRIP 2016
THE BEAUTIFUL CITY OF TALLINN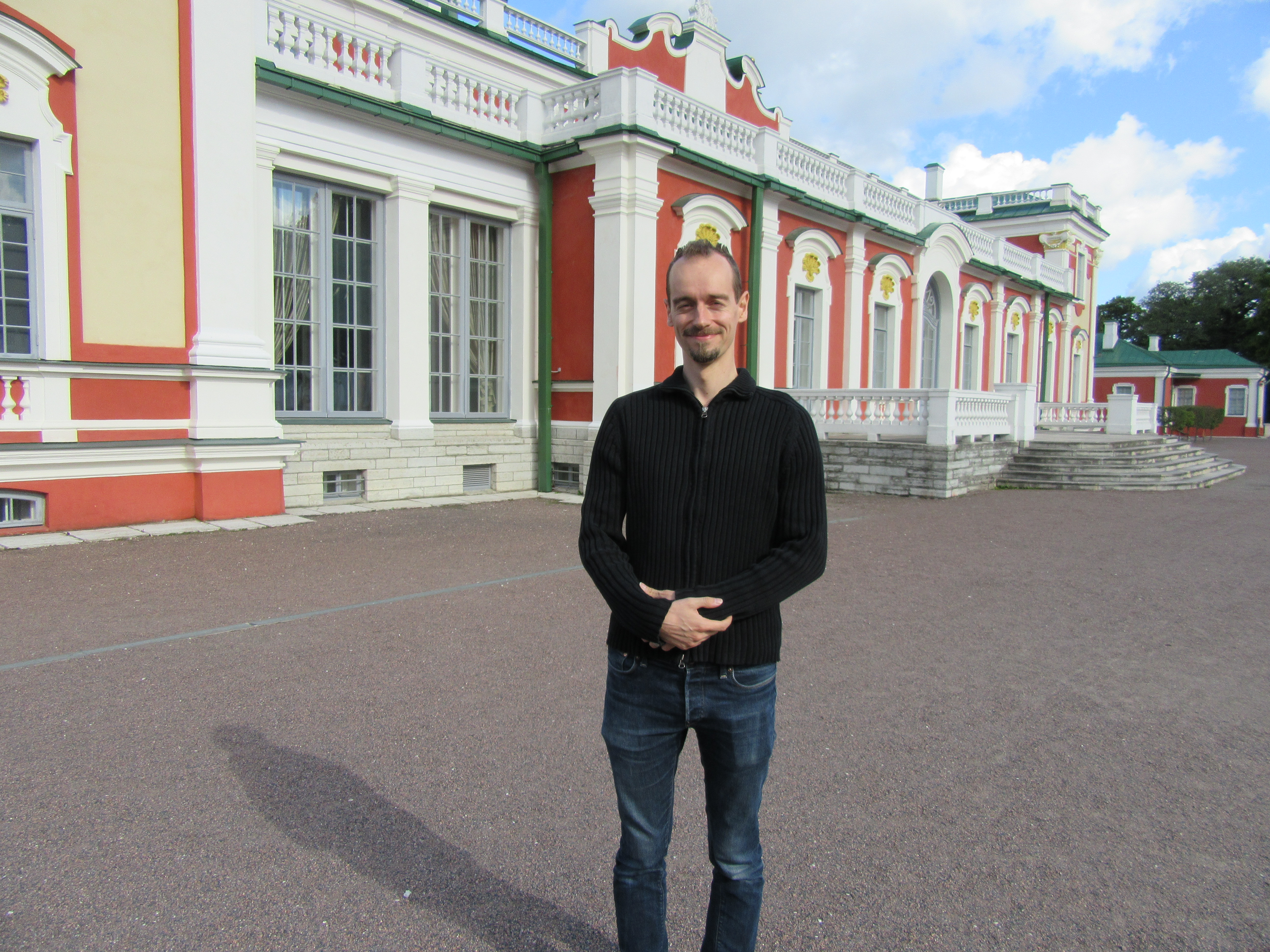 Sifu Markus Kaliha in front of the Kadriorg Palace
---
---
On the morning of 10th August 2016, Markus and I visited Kadriorg Palace, which was a beautiful palace surrounded by well kept gardens. The palace was built in 1725 by Peter the Great for Catherine I of Russia. The name "Kadriorg Palace" means "Catherine's Valley". The palace housed an impressive art collection.
We walked from our hotel along the main street of the old Tallinn city to Raekoja Plats, the beautiful main square of old Tallinn. After enjoying a meal at Raekoja Plats next to the busy market place full of small shops as well as musicians performing medieval tunes, we headed for the nearby Great Guild Hall museum which had an interesting display of artifacts from the middle ages, including a hall full of European weaponry, some of which were as old as from the 16th century.
Then we visited the Kiek in de Kok tower, and the old cannon tower which was called "Peek into the Kitchen", and was due to medieval guards joking about seeing into people's kitchens by looking down from the high tower.
We had hot chocolate and ice cream at Maiasmokk Cafe, which was the oldest cafe in Tallinn, founded in 1864. It was surprisingly large with three floors.
We went to the Tallinn Zoo, the most visited Zoo in the Baltic countries. It was large and housed over 13,000 animals representing over 500 species, including tigers, rhinoceros and even African elephants.
We headed back to the harbor to take a boat back to Helsinki. We were surprised that the boat was full of people. Indeed, just the day before when we came, I commented to Markus that with the boat only partially full of people, it might not be profitable to ply between Helsinki and Tallinn. Then I realized it was probably because on that day it was announced that the sea was rough, and many trips by smaller boats were cancelled.
Markus again had the foresight to book a table at the restaurant on the boat. It was a buffet dinner, and there was a lot of food. We had a smooth trip back to Helsinki, very different from the rough sea the day before.
Wong Kiew Kit
10th August 2016,
Helsinki, Finland.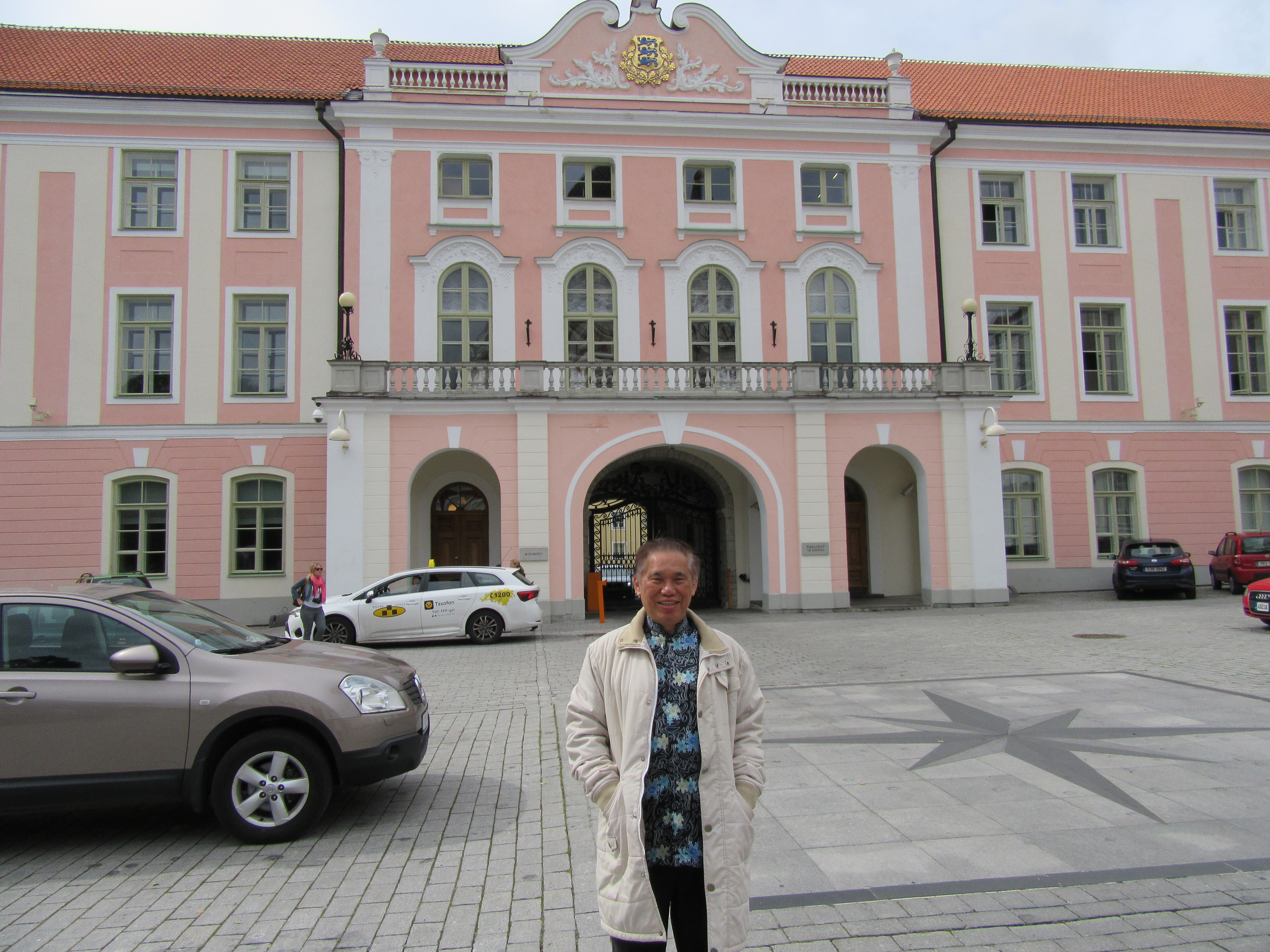 Grandmaster Wong in front of the Estonia Parliament
LINKS
Overview
Courses and Classes
---
---