FIRST WORLD HOTEL ON GENTING HIGHLANDS 18TH MAY 2019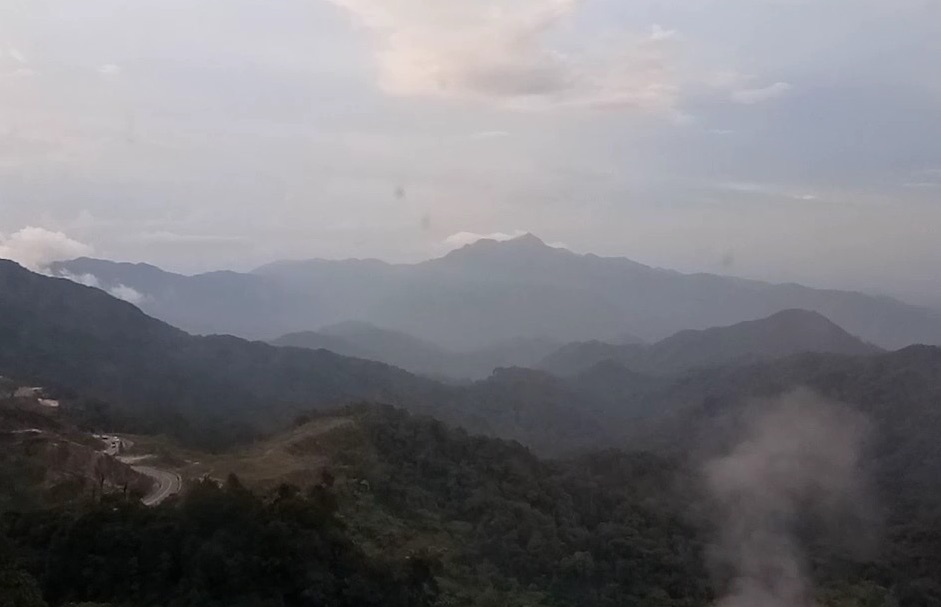 Mist on Genting Highlands
---
---
It was misty and mythical when my wife, myself, my eldest daughter Sau Foong, and her husband Swee Huat arrived on Genting Highlands, which is about 1,800 meters high on the peak of Mount Ulu Kali between the states of Pahang and Selangor in West Malaysia, and about 35 km or an hour drive from Kuala Lumpur.
On 17th May 2019 we stayed at the First World Hotel, which is the largest hotel in the world. Registration is automatic by machines, and there were different towers with lifts to different rooms in different floors. The rooms however were rather small.
Early next morning on 18th May 2019 we went to the First World Plaza with different theme parks. There was a special theme park for children with robots and special machines. There were also special floors for various restaurants with different cusines. Right on top of the large building was a station for cable cars.
Later we drove downhill. There were many cars, most of them with passengers going to the Genting Casino to gamble. The scenery, nevertheless, was magical and esoteric. On the way we stopped at the Feng Lai Temple.
Wong Kiew Kit
5th June 2019, Sungai Petani
---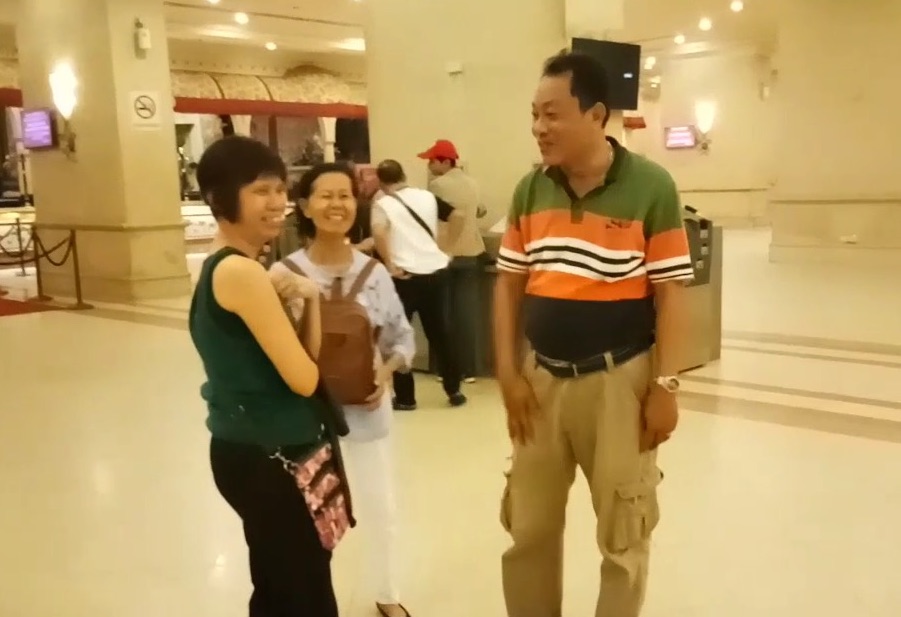 Sau Foong, Simu and Swee Huat at First World Hotel
LINKS
Video of Genting Plaza 18th May 2019
Travels in Malaysia
Courses and Classes
---
---