VISIT TO KELANTAN, MALAYSIA 16TH MAY 2019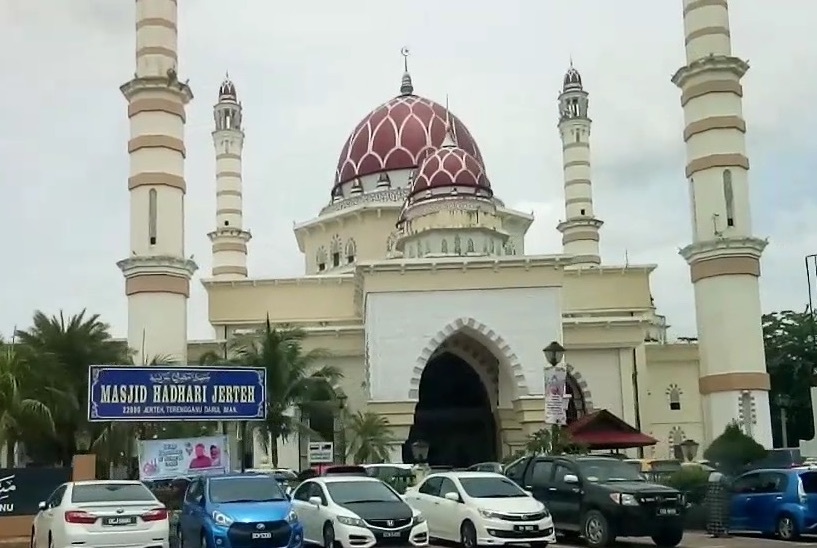 A beautiful mosque in Jerte
---
---
On 16th May 2019 my wife, me, my eldest daughter Sau Foong and her husband Swee Huat visited Kelantan, Trengganu and Pahang for a few days. We set off after breakfast. We went along the East-West Highway across the northern part of Peninsula Malaysia from the states of Kedah to Kelantan. The jungle scenery was refreshing.
We stopped at Grik for lunch. Grik is a large town in the north in the state of Perak. Many years ago I thought of buying a shop house there, but as it was far from Sungai Petani where I stay, I decided against it. We passed a restaurant along the main road where we had lunch a few years back, but it was no longer operating. We then went to an urban area where I thought of buying a shop house, and had lunch in an air-conditioned restaurant. The food was delicious.
After lunch, we continued our journey. Soon we reached Lake Belum and its rainforest with its soothing beauty and vast jungle that is older than the Amazon and the Congo and has remained untouched for centuries. We stopped at Royal Belum for some time.
Soon we entered the state of Kelantan with its rustic Malay culture. We went to Tanah Merah, which means "Red Earth", where my old friends taught as school teachers about 50 years ago.
The capital of Kelantan is Kota Baru, which means "New City". It is indeed very metropolitan. I still remember the rows of old houses before reaching the city about 50 years ago, but they are now replaced with gigantic buildings.
We stayed in a large hotel in the Chinatown of Kota Baru. There is a pavilion in honour of Admiral Cheng Ho in Chinatown. I remembered that many years ago when I visited Kelantan with my wife we stayed in a beautiful hotel not far from Chinatown. So we went along a main road in search of the beautiful hotel, but it was no longer there, being built over by residential houses.
Although Kelantan is famous for Malay culture and beautiful mosques, there are also some large Buddhist temples, as Peninsula Malaysia shares a common border in the north with Thailand, which is a Buddhist country. I told Swee Huat that at Tumpat, a small town just about 10 km or 6 miles from Kota Baru, was the north-western terminal of the Malaysia Railway. We must visit this railway station.
We then travelled to Trengganu, where my wife and I stayed in the early years of our marriage. Kuala Trengganu, its capital, is about 165 km or 102 miles away from Kota Baru. Swee Huat told me that there were two routes to Kuala Trengganu, by the coast and inland. I replied that I used to travel by the coast about half a century ago, so we took the inland route.
The inland route was very wide. I believed that half a century ago it was not there, but there might be narrow roads connecting some towns.
We had lunch at Jerteh, which is in Trengganu but bordeing Kelantan. Modernization has chased up with time. I could not recognize Jerteh.
We reached Kuala Trengganu in the evening. We had dinner at a restaurant in Chinatown.
Wong Kiew Kit
3rd June 2019, Sungai Petani
---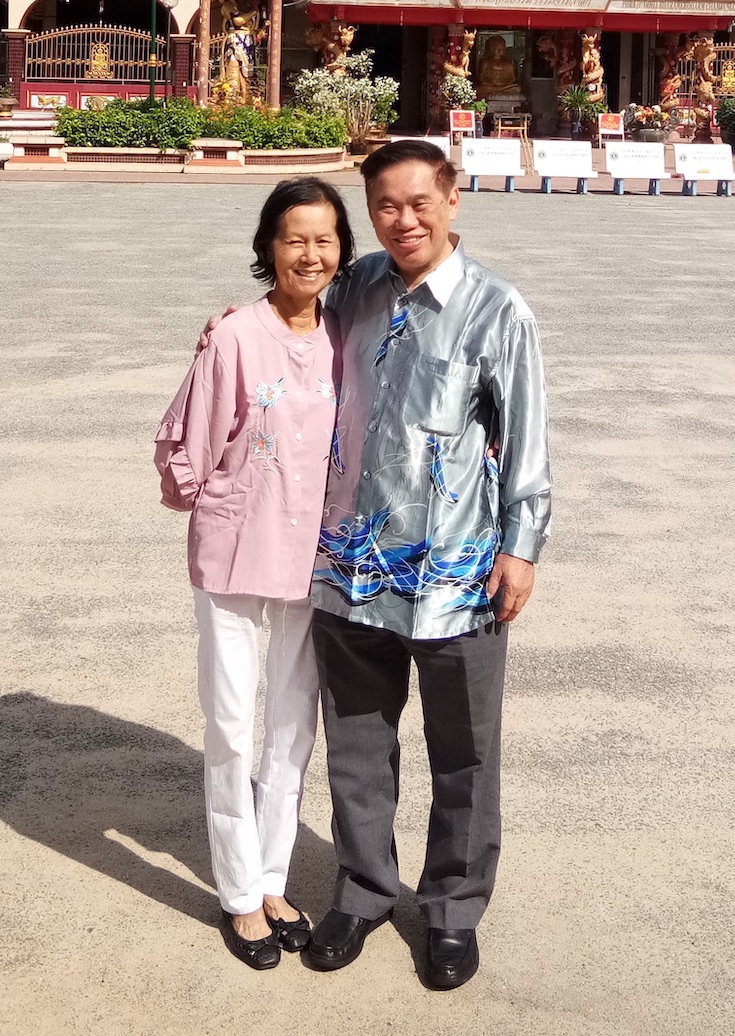 Grandmaster Wong and wife in Kelantan
LINKS
Video of Kelantan 16th May 2019
Travels in Malaysia
Courses and Classes
---
---