THE MUSEUM OF KOTA KUALA KEDAH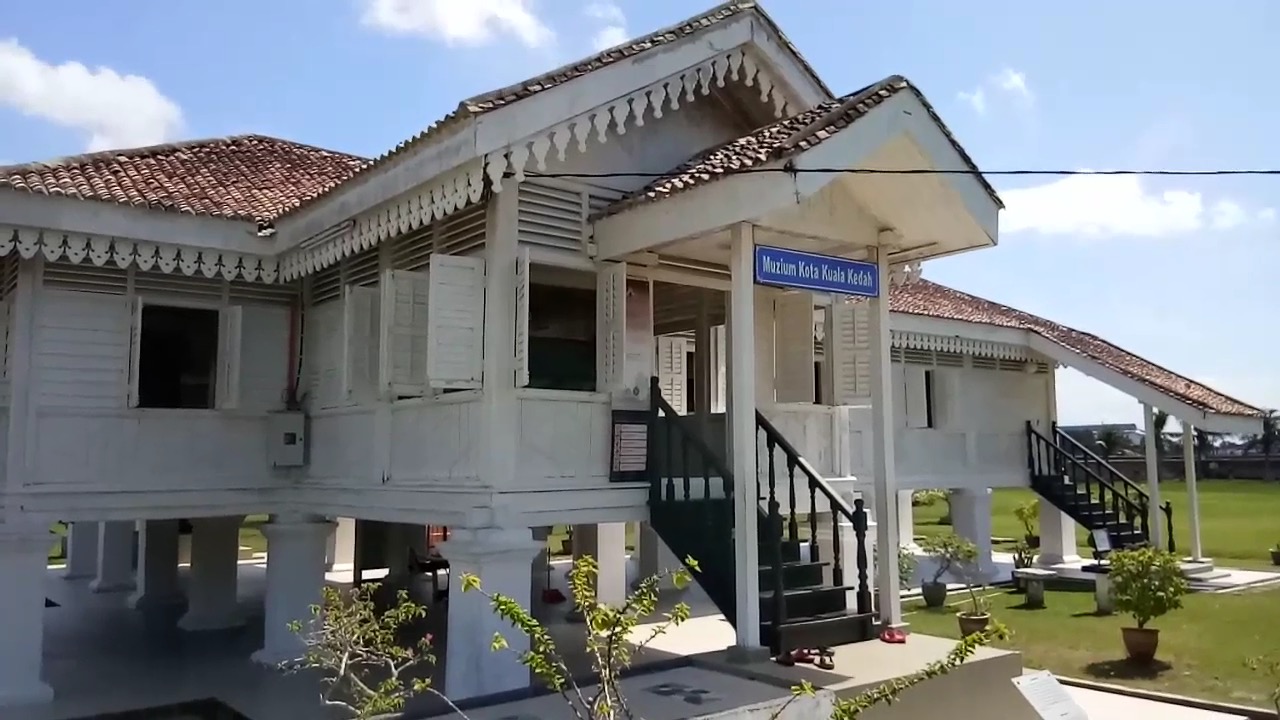 Kota Kuala Kedah Museum
---
---
On 8th January 2019 I with my wife and second daughter, Wei Foong, left our house in Sungai Petani and traveled along a country road to Kuala Kedah, where years ago I used to have dinners with seafood once a while, and much later where family members of Shaolin Wahnam Institute took a ferry to Pulau Langkawi, or Langkawi Island, to have some chi kung and kungfu courses.
Pulau Langkawi is magical, with more than a hundred islets around it. I remember that once my wife, second daughter and I were nearing Pulau Langkawi, the sea around was full of mist, making Pulau Langkawi a fairyland. Pulau Langkawi is one of the most beautiful places in Malaysia where we conducted intensive courses.
But we did not land in Pulau Langkwai; we were in Kuala Kedah, where there was a port for ferry to Langkawi. I remember that many years ago we went to a restaurant where I had dinners many, many years earlier, but the place was full of flies, so many that we had to go to another restaurant.
On this trip we went to have a good look at the port where we boarded a boat for Langkawi, but we did not find the port impressive – not as impressive as when we went to Langkawi earlier. So we drove along the nearby Malay villages.
We soon went over a bridge across a river with the sea not far away. We saw a sign showing the Museum of Kota Kuala Kedah, and we followed the sign. We crossed over another smaller bridge and after passing over some wasteland was in front of the Museum of Kota Kuala Kedah. In Malay, "kota" means "fort", "kuala" is a meeting place of two rivers before the sea, and Kedah is one of the states in Malaysia where I am now staying.
It was an open museum with a wall around. There was quite a lot of well kept grass in the large compound with a small Malay type of house that preserved historical effects.
There were two small Dutch cannons at the entrance, and a long path leading to the small Malay house. In front of the small Malay house were preserved historical effects. There were also some arches and decorated flowers, and foundation stones presumably supporting a historical building in the large compound.
We left the museum and went along a large road with a divider and decorated street lamps in the middle. Years ago my good friend, Wong Ai Wei, who was a Marathon runner, ran from Alor Star to Kuala Kedah. Wong Ai Wei later became my early disciple, learning Shaolin Kungfu from me. At that time after the Marathon run, he was quite tired, but today those who have the art of 1000 steps will not be tired and not out of breadth.
Wong Kiew Kit
9th January 2019, Sungai Petani.
LINKS
Video Show of the Museum of Kota Kuala Kedah
Travels in Malaysia
Courses and Classes
---
---