PETRONAS TWIN TOWER, KAUAL LUMPUR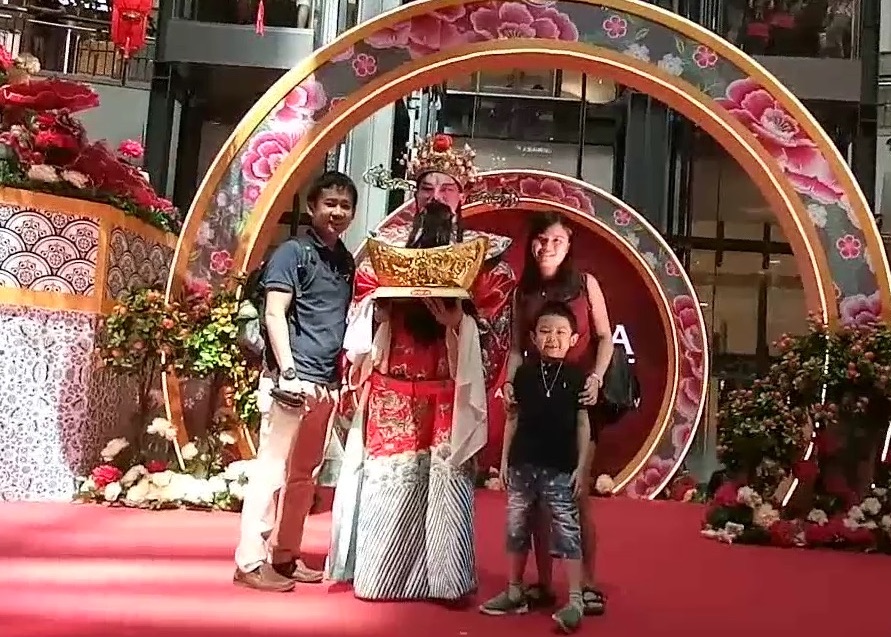 The God of Wealth
---
---
The Patronas Twin Tower in Kuala Lumpur is an architectural wonder. It is built with hooks and plates, without any cement at all. Hence on a windy day, the upper floor may sway in the winds. This time we did not experience the sway as we did experience it some years ago.
It was also the highest tower in the world until in 2004 when Taipei built the 101 Tower. Burj Khalifa in Dubai became the world's tallest tower in 2010. But the Patronas Twin Tower remains the tallest twin tower in the world.
In front of the Twin Tower there were fountains. There was also a huge box-like struture containing some artifical tangerines with the words "Gong Xi Fa Cai", which meant "Wishing You a Properous New Year".
Inside the building there was a long queue of people waiting their turns to take pictures with someone in typical Chinese custume of a God of Wealth. The God of Wealth also gave sweets to children. Siew Foong, Nyet Choon and Rowan were in the queue, and soon it was their turn.
This reminded me that many years ago when I was teaching Lion Dance to the youths of Kota, a small town from Sungai Petani where I lived, during the Chinese New Year session a group of actors put on costumes resembling Gods of Wealth to distribute tangerines.
We spent some time at various departmental stores. The ladies, i.e. my wife and my youngest daughter, spent their time shopping around, Rowan ran about in between the goods while Nyet Choon kept an eye over him.
Wong Kiew Kit
12th February 2019, Sungai Petani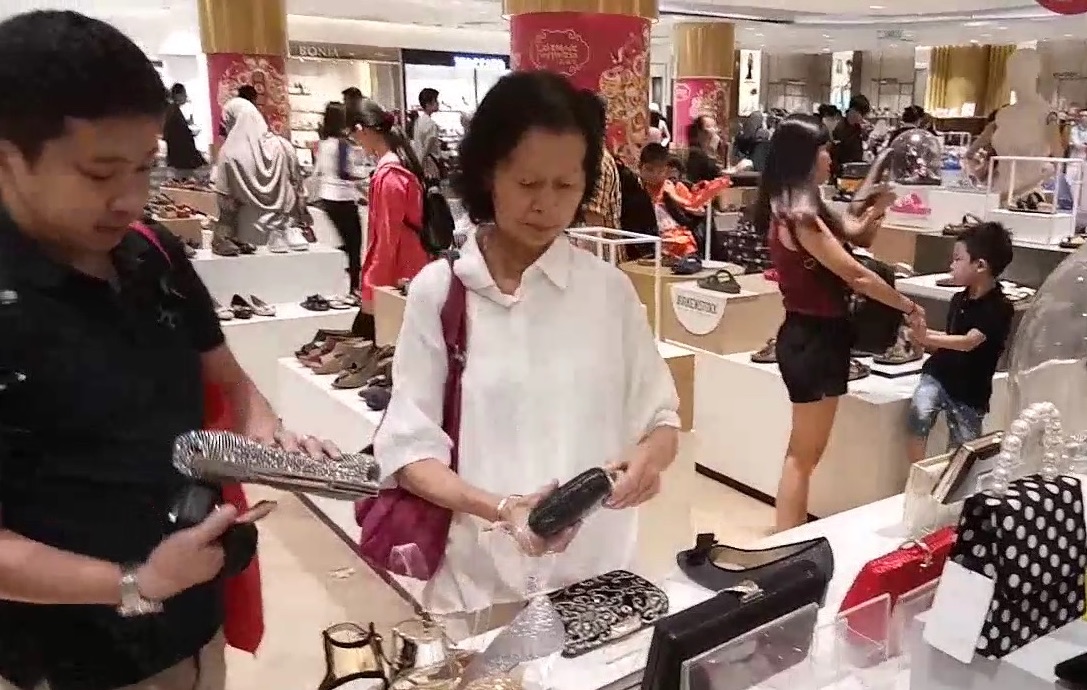 Shopping in departmental stores
LINKS
Video Show of Petronas Twin Tower
Travels in Malaysia
Courses and Classes
---
---