TEMPLES OF NINE EMPEROR GODS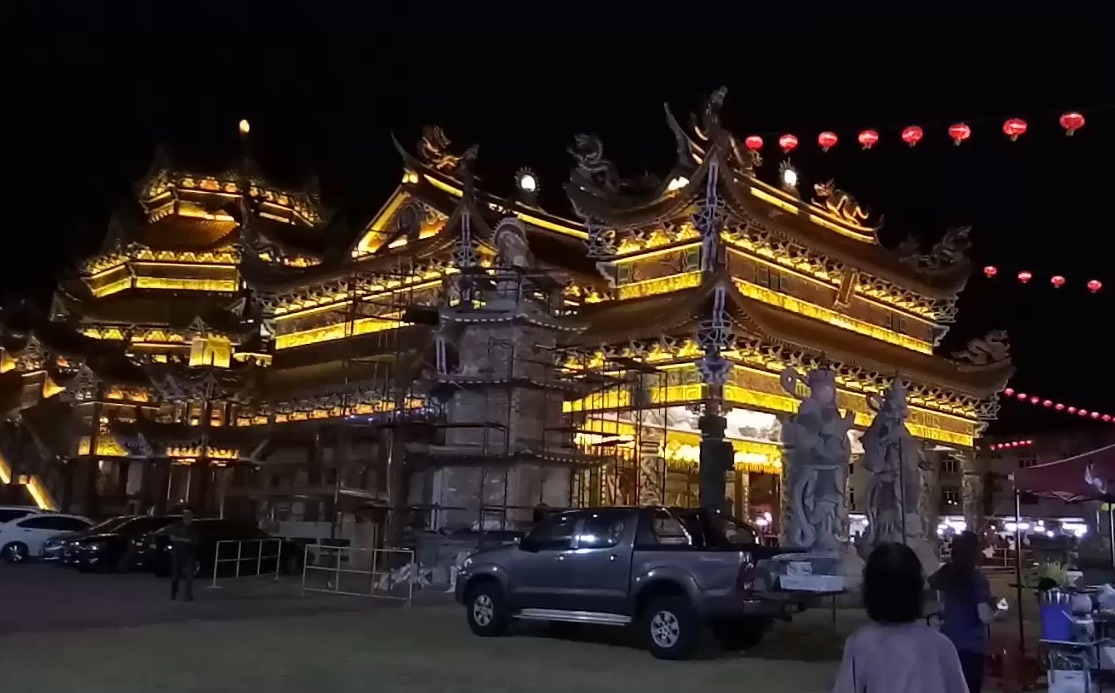 New Temple of Nine Emperor Gods
---
---
A few days previously my wife and I were driving in our car to find a road we missed somehow. We went to Kapala Batas which is a small town in the State of Penang, but we could not find the road. We arrived at Butterworth, which is a town opposite the City of Penang.
While in Butterworth we suddenly found a lot of Chinese latterns. These Chinese latterns, millions of them, were hung up along a long street in Butterworth to welcome the Chinese New Year, which started on 5th February 2019.
I reminded my wife that our grandchild, Rowan, loved to see Chinese lanterns. When we were in Sungai Petani, the town we lived, we took Rowan to see Chinese lanterns hung up on a street. There were only a few hundred lantans, but Rowan was overjoyed. My wife said that we must bring Rowan to see these millions of lanterns in Butterworth.
I told my wife that the street was called Jalan Raja Uda, which means Governor Uda Road, and about 30 years ago I taught Dragon Dance in a temple on this road. We passed the temple, which is now richly rebuilt after a fire, and is now a cultural wonder. In fact we went to this famous temple a few times just before Chinese New Year.
So on 19th January 2019 my wife, me, Siew Foong and Nyet Choon brought Rowan to see the millions of Chinese lanterns. First we had dinner in a nearby restaurant in Butterworth. By the time we had finished dinner, the lanterns were lit, but Rowan was not as impressed as when he was younger.
Then we visited a temple dedicated to the Nine Emperor Gods, leaving aside to be visited later the other temple also dedicated to the Nine Emperor Gods where I taught Draon Dance earlier and along the same street. I don't know how the locals differentiate the two temples, both dedicated to the Nine Emperor Gods and both along Jalan Raja Uda, but I would refer to the first one as the New Temple, and the other as the Temple.
Both are majestic and must have costed a lot to be built. It is estimated that just a pillar with beautifully carved dragons costs about 100,000 Malaysian dollars.
The New Temple was not officially open, but it was already crowded with a lot of tourists. I remember that the previous year Nyet Choon took us to this New Temple, which rivaled the other Temple not only in majesty but also in the many things sold there during the Chinese New Year festive session.
Next we visited the other Temple. Even though it was quite late, it was also full of people. Both temples are architectural grandure and both are must-visit when one comes to this part of the world.
Wong Kiew Kit
12th February 2019, Sungai Petani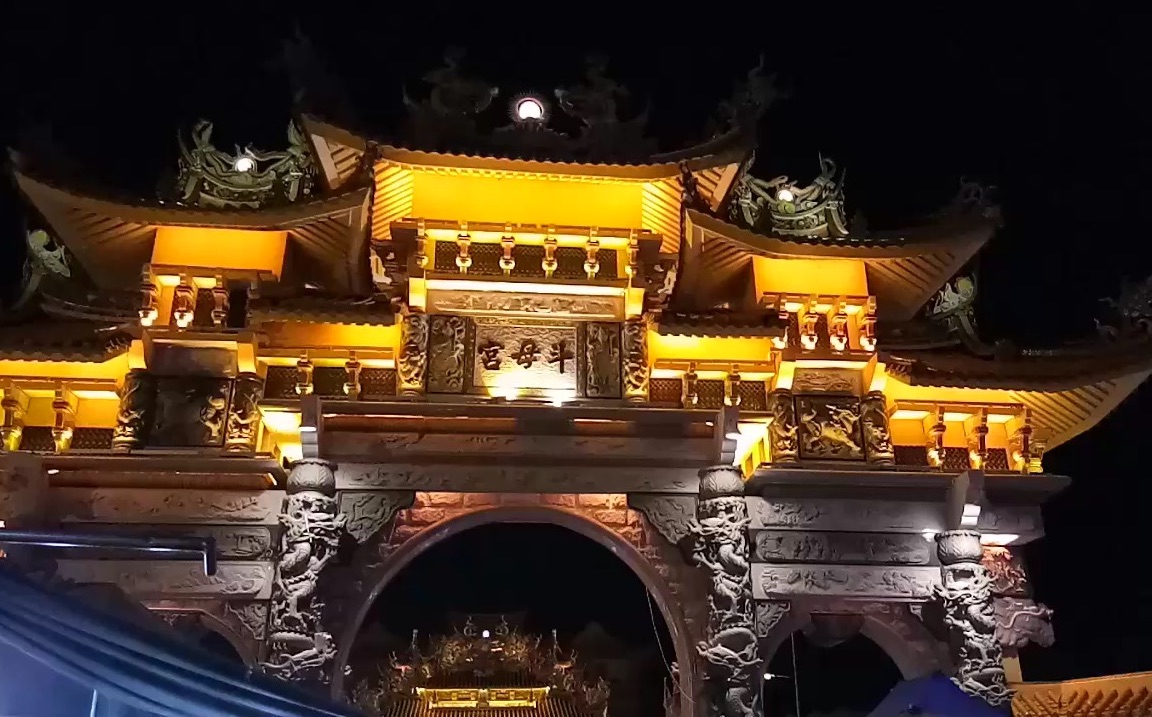 Temple of Nine Emperor Gods
LINKS
Video Show of New Temple of Nine Emperor Gods
Video Show of Temple of Nine Emperor Gods
Travels in Malaysia
Courses and Classes
---
---