EL YUNQUE PARK AND THE EASTERNMOST TIP OF PUERTO RICO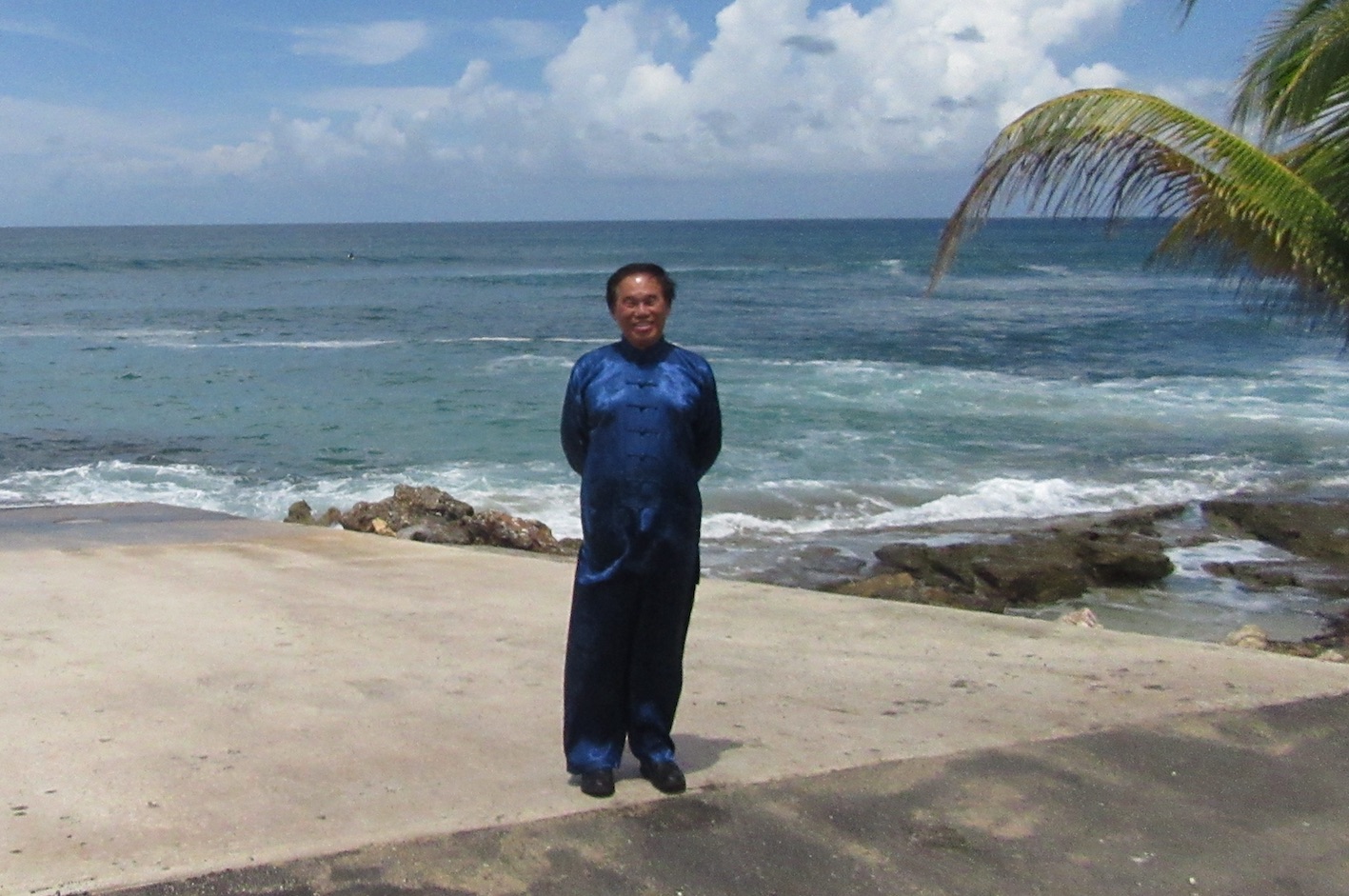 The Caribbean Sea
---
---
Angel drove me to Carolina, where San Juan Airport was located. I landed at the airport from New York, but as we were at the back of the airport facing the sea, I could not recognize the place. San Juan glittered in the distance.
Carolina was a tourist center, and there were many luxurious hotels. It was also the home of Plaza Las Americas, one of Puerto Rico's biggest shopping malls.
We drove through Canovanas to El Yunque National Rain Forest in Rio Grande. Canovanas produced a lot of coffee and sugar cane. Angel told me that much of natural vegetation was cleared for coffee and sugar cane plantations. Rio Grande, meaning Big River as Rio Grande flowed through the area, was known as Yunque City
El Yunque National Rain Forest Park was the only place in the United States where there was rain forest. It was noted for its diversity of flora. In the rain forest we visited La Coca Waterfall where at an elevation of about 1500 feet (450 meters) above sea level we enjoyed a refreshing breeze while the water splashed down 85 feet (26 meters) to a huge rock formation at the bottom of the fall.
We went up the Yokahu Tower, which was an observation tower in the park. It was about 1600 feet high, and we enjoyed a view of El Yunque Peak, the highest peak in the rain forest at about 3500 feet.
We continued east to Fajardo passing through Luquillo. Luquillo was known as "the capital of the sun". It had a beautiful beach.
Fajardo, which was situated at the most eastern tip of Puerto Rico, was known as "the city that guards the sun of the Caribbean". It faced the Atlantic Ocean and was a major yacht centre. Puerto del Rey Marina in Fajardo with a capacity of over 2000 boats, was the largest marina in the Caribbean.
We had lunch in a restaurant at Fajardo besides the sea. After lunch we drove back to San Juan passing through Loiza along the coast line on a semi deserted road filled with palm trees on one side and mangrove on the other.
Wong Kiew Kit
31st October 2018, Sungai Petani
LINKS
Video Shows Puerto Rico 2018 -- Overview
Travels in Puerto Rico 2018
Puerto Rico of the Carribean Sea 1-6 Nov 2014
Courses and Classes
---
---