RINCON, THE WESTERNMOST POINT OF PUERTO RICO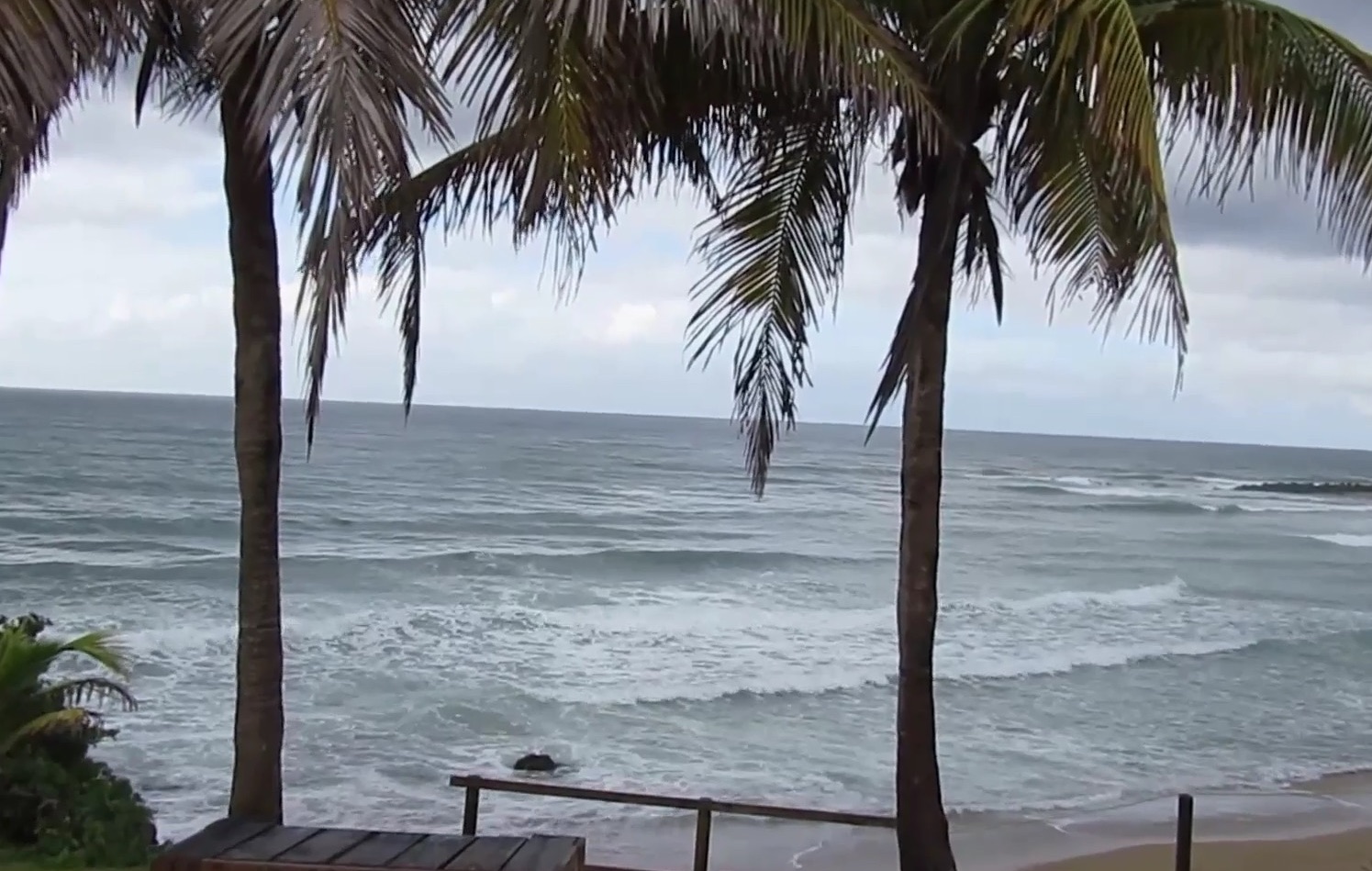 Rincon, the westernmost point of Puerto Rico
---
---
From San Juan on 25th October 2018 Angel (Sifu Angel Perez) and I went westward. We arrived at Catano, which is situated in a bay overlooking San Juan. Catano is known as "La Antesala de la Capital", which means "Prelude of the Capital".
We continued and reached Dorado, which is located in the north coast of Puerto Rico, facing the Atlantic Ocean about 25 km west of San Juan. Angel told me that it was a rich men's town with prestigious hotels and golf courses. It is known as "La Ciudad Ejemplar" or the "Exemplary Town". We visited the town square with its lovely church and colonial buildings.
We travelled along the coast and reached Vega Baja. Angel told me that Playa Los Tubos, or Los Tubos Beach, which we admired was his favorite surfing spot.
We drove along the Atlantic coast to Mananti and then to Barceloneta where we had lunch. We continued along the coast line to Arecibo to see a big statue commemorating Christopher Columbus' arrival to Puerto Rico.
Surprisingly, the place was not well developed, considering that Christopher Columbus was regarded as the founder (for Western people) of the western continents of North and South America. Except for a huge statue of Christopher Columbus and his boat which could be seen afar, the surrounding consisted of some ordinary houses and an unpaved road of loose stones.
Before reaching the town of Arecibo, Angel showed me another of his favorite surfing spot where he had a close encounter with a very sharp rock. The current then was very strong, and without his kungfu training he might have been drown despite his years of surfing.
We saw the El Faro lighthouse in Arecibo and visited the town plaza. Then we went to Utuado, the biggest town in central, mountainous Puerto Rico. From Utuado we went to Ponce and then returned to my condominium in San Juan by a highway, enjoying a sumptious dinner of "lechon asado" or roasted pork in Cayey on the way.
On 27th October 2018 we drove from the Condominio Vistas de San Juan in Miramar where I stayed and embarked a journey to the West. We continued from Arecibo and reached Rincon, the most western point of Puerto Rico.
From Arecibo, we had a good view of the Atlantic Ocean at Guajataca Beach in Isabela where sugar cane was the main industry. We reached Aguadilla at the north-western tip of Puerto Rico. Aguadilla is known as "La Villa del Ojo de Agua" or "the Village of the Eye of Water", and also as "El Nuevo Jardin del Atlantico" or "the New Garden of the Atlantic". We visited the town plaza with its lovely town hall and church, and a big Tree House at Columbus Park on the waterfront.
Then we reached Aguada, where Christopher Columbus was believed to land when in 1493 he founded Boriken, the old name for Puerto Rico. We visited the town plaza where we found a statue of Christopher Columbus and a beautiful church.
We then visited Rincon, the westernmost point of Puerto Rico. We went to the Rincon lighthouse, known as El Faro de Punta Higuero, located in a beautiful park overlooking the Caribbean Sea to the south and the Atlantic Ocean to the north. There were some pelicans on tree tops.
Many people came here in February and March to watch humpback whales in their yearly migration to warm waters in the Caribbean Sea. In the distance was Desecheo Island, and to the right was Domes Beach, named after a big dome, where international surfing competitions were held.
Wong Kiew Kit
1st November 2018, Sungai Petani

LINKS
Video Shows Puerto Rico 2018 -- Overview
Travels in Puerto Rico 2018
Puerto Rico of the Carribean Sea 1-6 Nov 2014
Courses and Classes
---
---