STAFFORD IN MIDLANDS AND AMBLESIDE BY WINDERMERE LAKE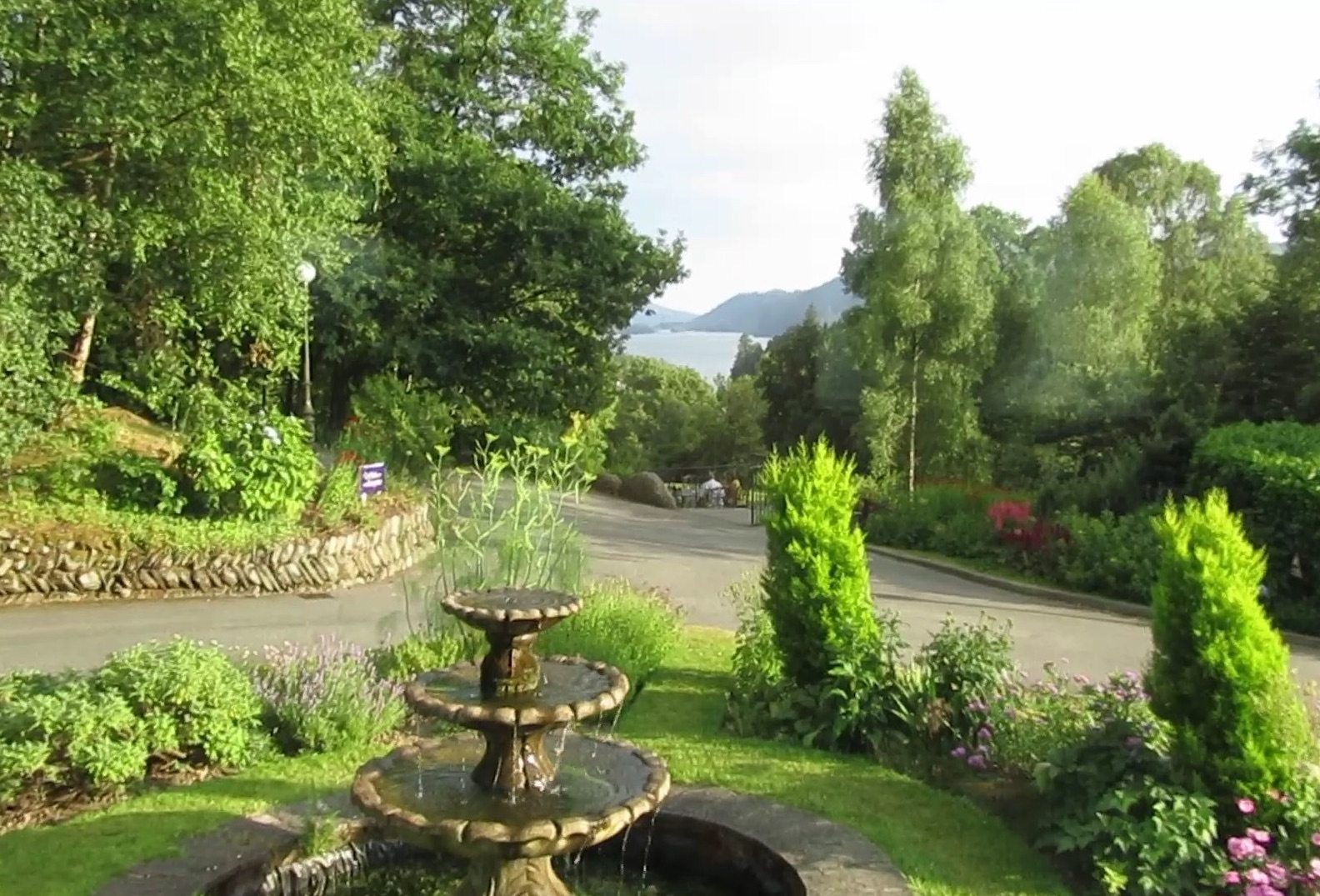 Lake Windermere framed by lovely trees
---
---
I flew from Portugal to England on 6th July 2018. The plane was on time landing at about 11.15 in the morning, but there was a very long queue at the immigration counter.
The immigration officer at the counter was efficient and professional, but because of the very long queue by the time I met Tim and Barry (Sifu Tim Franklin and Sifu Barry Smale) at the arrival hall, it was already 12.30 in the afternoon, and Tim and Barry had waited for more than an hour.
As we had a long way to reach the Lake District for the night, we headed for the highway, which was already full of cars. I told Tim and Barry that I woke up at about 5 o'clock that morning, and had only a light breakfast on the plane. So we had to go to a nearby town for lunch. As we were nearing Birmingham, Barry who was driving said that it would be wise to pass the city first, or else we would be stuck in the traffic.
After passing Birmingham, we entered a small town called Stafford. Stratford-upon-Avon, Shakespeare's birthplace which I had been to many years ago, sounded quite like Stafford except without "upon-Avon", and jokingly I asked whether it was where Shakespeare was born.
Nevertheless, Stafford was a beautiful little town. Even the flowers that decorated the streets were colourful. I recalled that my wife upon seeing some colourful flowers in Spain many years ago, complimented the beautiful flowers in temperate countries. Tim also showed me a small name card of the restaurant we had lunch with beautiful flowers on it. The lunch, too, was delicious.
The previous year at the end of the Summer Camp, I told Tim that Windermere in the Lake District of England was one of the most beautiful towns I had seen in all my travels. That was the reason why Tim and Barry took me to Windermere before this year Summer Camp to spend a night.
We stayed in a little hotel in Ambleside, which was not far from Windermere. As it was summer, there was still a lot of daylight when we reached our hotel at about 6 o'clock. It was an exquisite hotel with delightful flowers of all colours in the garden, furnished with iron chairs and alluring steps. Lake Windermere could be clearly seen in the distance, framed by lovely trees.
We took advantage of daylight and visited Windermere. Although it was a pretty little town, it was not the same exquisite town I saw with my wife and children. Tim told me that there was another part of Windermere that was very beautiful.
We reserved the beauty of Windermere for the next morning to have more time to relish its charms, and visited the lakeside of Ambleside. Ambleside too was very beautiful. Even the roads to the lakeside of Ambleside were alluring, and I told Barry and Tim that England certainly had some of the most attractive countryside of the world.
At the lake, which I believed was Lake Windermere, there were many boats as well as lovely ducks and swans swimming in the water. There were also cruise boats taking tourists around the lake.
We drove round the lake. We also visited Wray Castle in Gothic designs with turrets, towers and a play ground. There were also chairs and tables for people to relax. There were a few villages along the road surrounding the lake.
Wong Kiew Kit
8th July 2018
Lisbon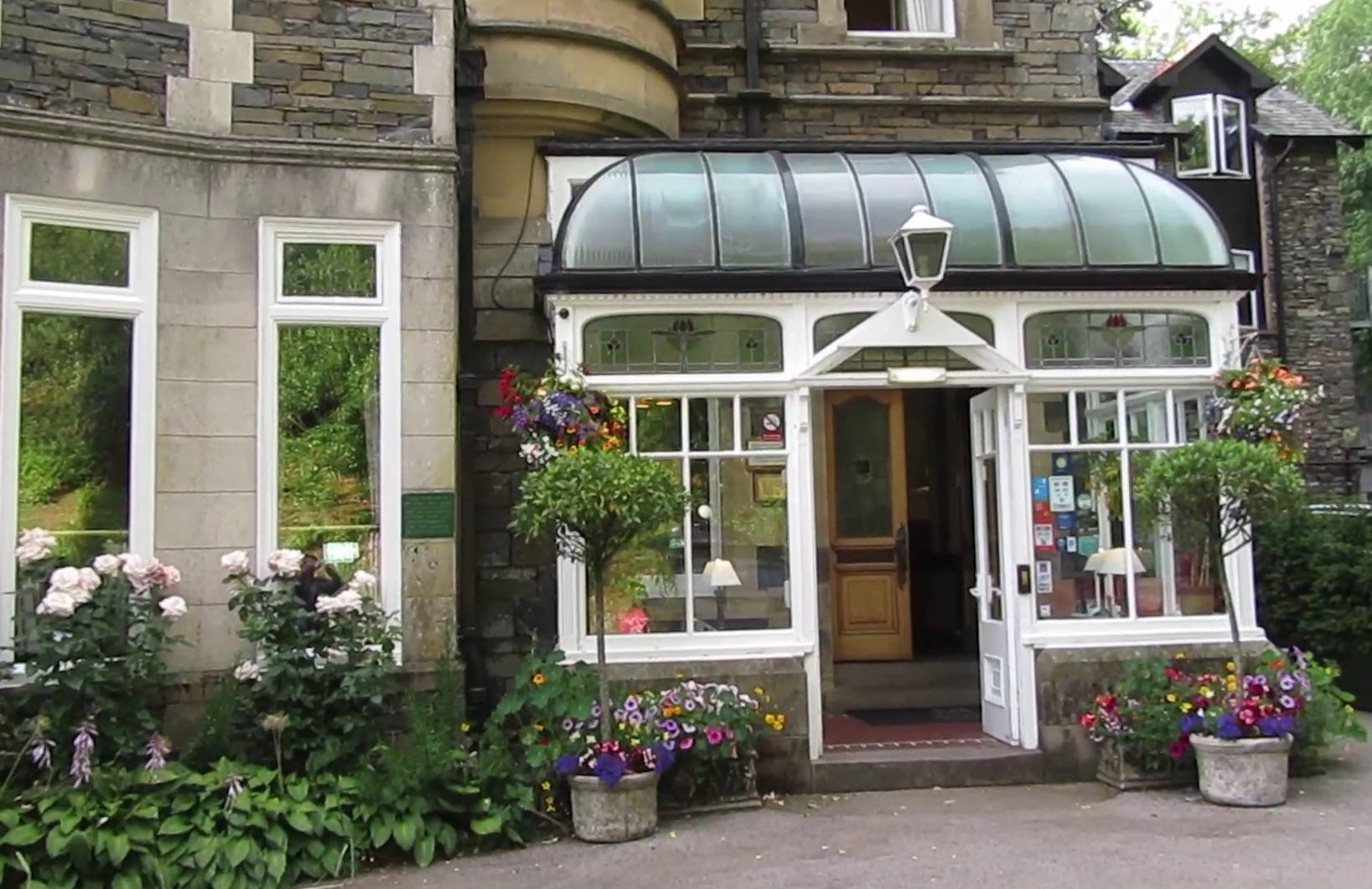 Colourful flowers in front of charming hotel
LINKS
Travels in UK
Video Shows in UK
Courses and Classes
---
---