WINDERMERE, A MOST BEAUTIFUL SPOT IN THE LAKE DISTRICT OF ENGLAND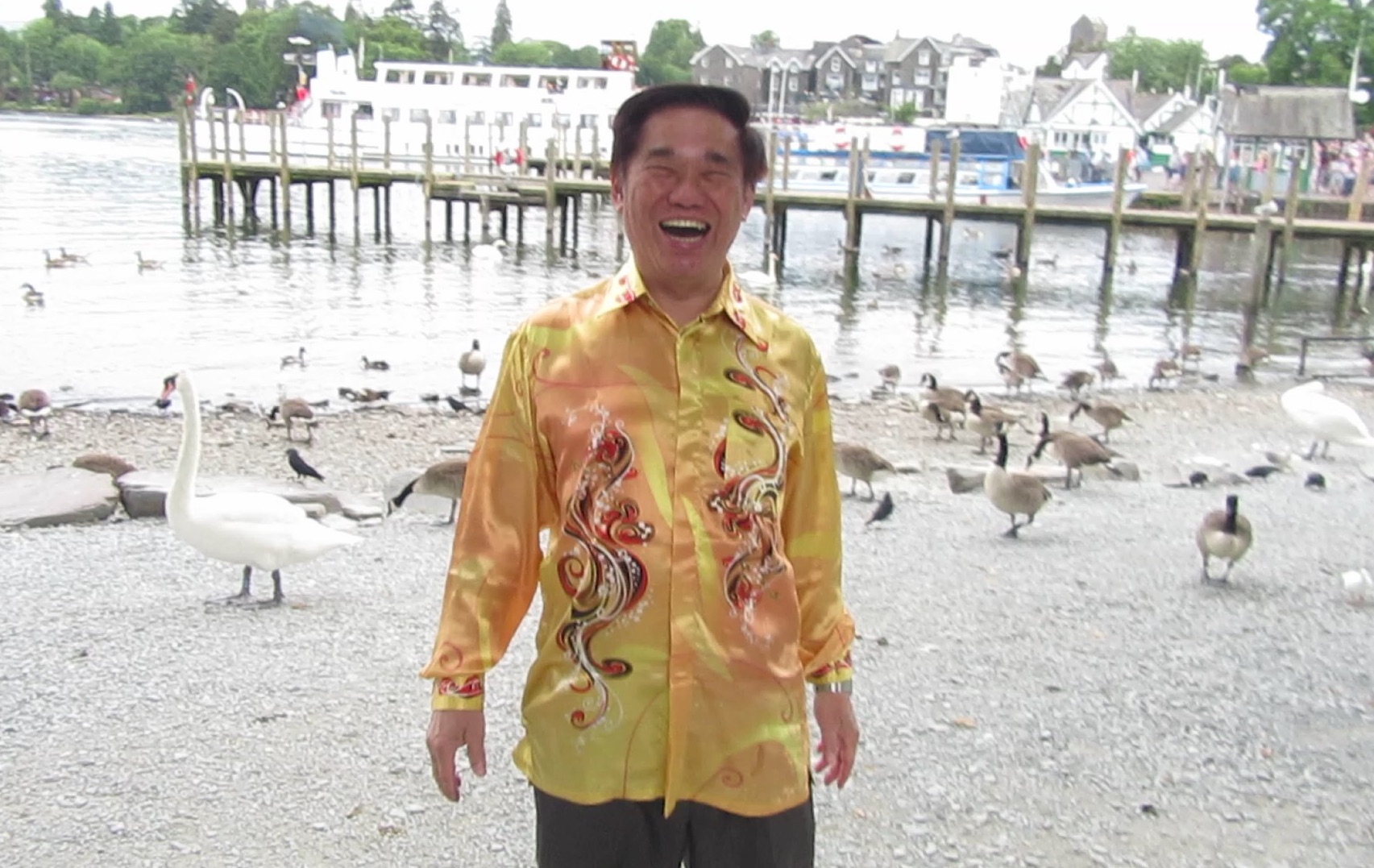 Grandmaster Wong in front of the Windermere Lake
---
---
Early next morning on 7th July 2018 we had breakfast followed by an interview where Barry and Tim asked me many questions on Shaolin Cosmos Chi Kung and how it could enrich our daily life. Tim then requested me to perform some techniques which we could use from the Abridge San Feng Set, Wudang Taijiquan and the first part of Dragon Strength where I remained at the Horse-Riding Stance to generate chi flow. Tim and Barry mentioned that I was vibrating with energy and looked like a giant when performing these chi kung techniques with appropriate skills.
We then visited the other part of Windermere which we had missed the night before. First we drove through the little town of Windermere from our hotel. We went along a road from the little charming town. We came to another urban area, and then, hey presto, we came to a most beautiful spot in the Lake District of England beside Windermere Lake. I told Tim that it was more beautiful than the charming town which I first thought was Windermere.
There were a lot of tourists from all over England and other parts of the world. Most of them were Caucasians, but I also saw some Chinese. There were all over the delightful place, well known in the whole of England for its natural beauty.
We left Windermere and traveled to Anton Trussel in Staffordshire, which is just about 6 and a half kilometers from Stafford where we had lunch the previous day. Anton Trussel is a small village but there is a romantic hotel, the Moat House, famous for weddings. There was a wedding celebration going on when we arrived.
Tim and Barry told me earlier that they would watch a World Cup football match between their country, England, and Sweden, and I had a choice to join them or have some time on my own. I decided to join the fun. So immediately after checking into the hotel, we went straight to their room to watch live at 3 o'clock an important football match. We ordered some food as room service in their room. It was an exciting match ending in 2-0 in England's favour.
After the impressive football match on television, I returned to my room at about 4.30 to play with my computer. We would meet again at 7.00 for dinner at the Chase Golf Club. After dinner, while there was still sunlight I took some video clips of the alluring scenery in front of the hotel where an elegant stream with floating vegetation flowed in front.
Wong Kiew Kit
8th July 2018
Lisbon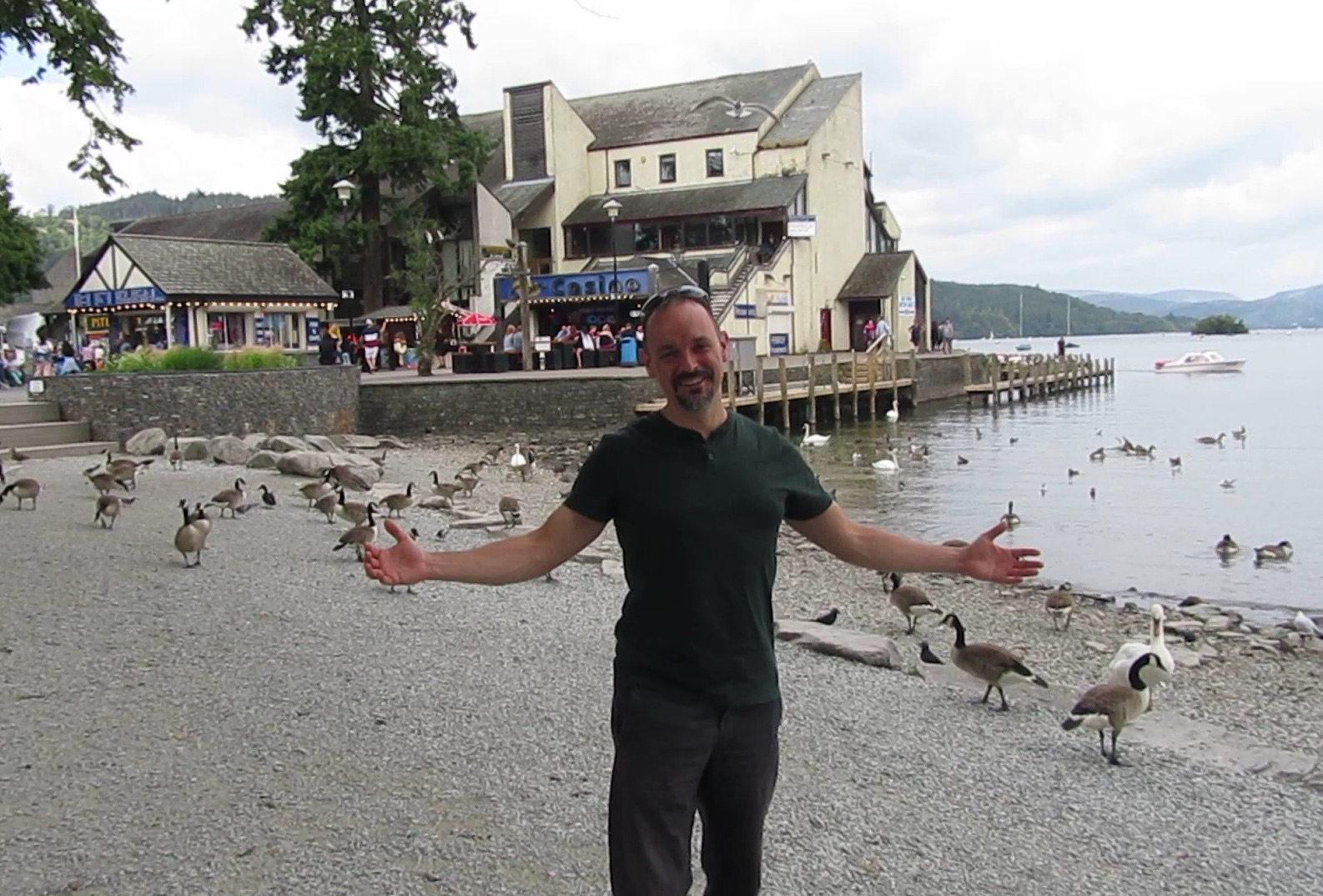 The happiness of Sifu Tim Franklin in Windermere can be easily felt
LINKS
Travels in UK
Video Shows in UK
Courses and Classes
---
---