INTERESTING TRIP FROM ZURICH TO BERN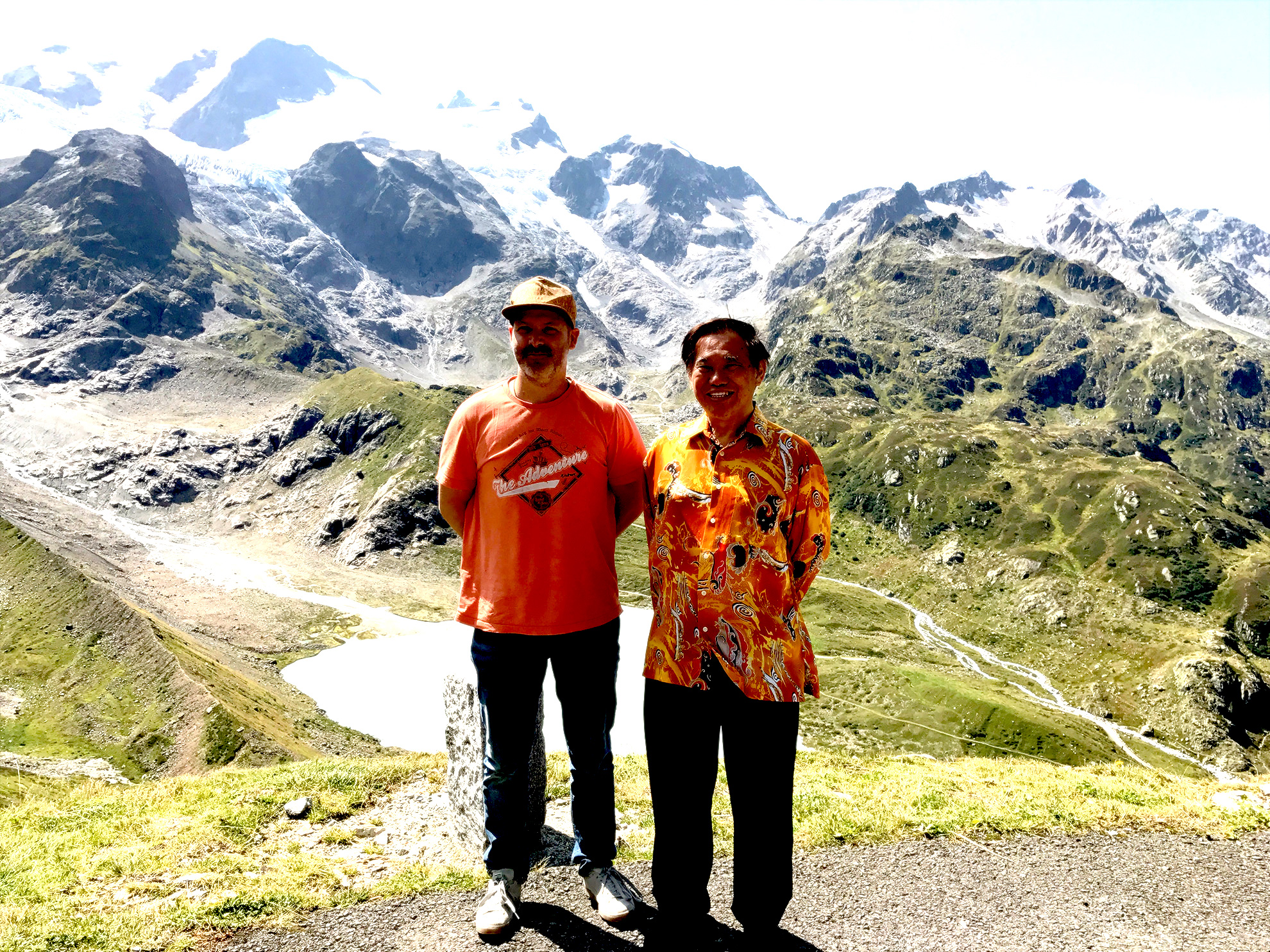 Sifu Roland and Grandmaster Wong in Switzerland
---
I had a beautiful trip from Zurich to Bern on 25th August 2017 traveling in Andrea's car with Roland and Yves. I wish to thank Andrea (Sifu Andrea Zilio) for the information of the journey.
I arrived from Barcelona, where I had some chi kung and a Taiji Staff courses, at Zurich Airport on 24th August 2017, and was met by Roland, Andrea and Patrick, known to us as the King Monkey. That night I stayed at a hotel in Uitikon Waldegg just outside the city of Zurich. Early next morning on 25th August, Andrea drove me with Roland and Yves in her car along a scenic route to Bern.
First we passed the little lake of Turler, known as Turlersee in Swiss German, and the little village of Baar. Then we came to the town of Zug. Yves told me that Zug was where many financial companies were located. More interestingly, the lake of Zug was full of colours at sunset, but as it was morning when we passed the town, we missed this opportunity.
In the scenic lake we saw a cruise ship taking visitors around. We then passed through Arth-Goldau in the region of Lucern where in 1806, 40 million cubic metres of rock mass destroyed the village. The village, of course, was rebuilt. Lucern is a beautiful city which I visited some time ago, but we did not go there in this trip.
On the right side of our journey we saw the famous Rigi Mountain, known as Queen of the Mountain. Then we passed another lake, called Lauerzersee. Zwitzerland does not have a sea front, but there are many beautiful lakes.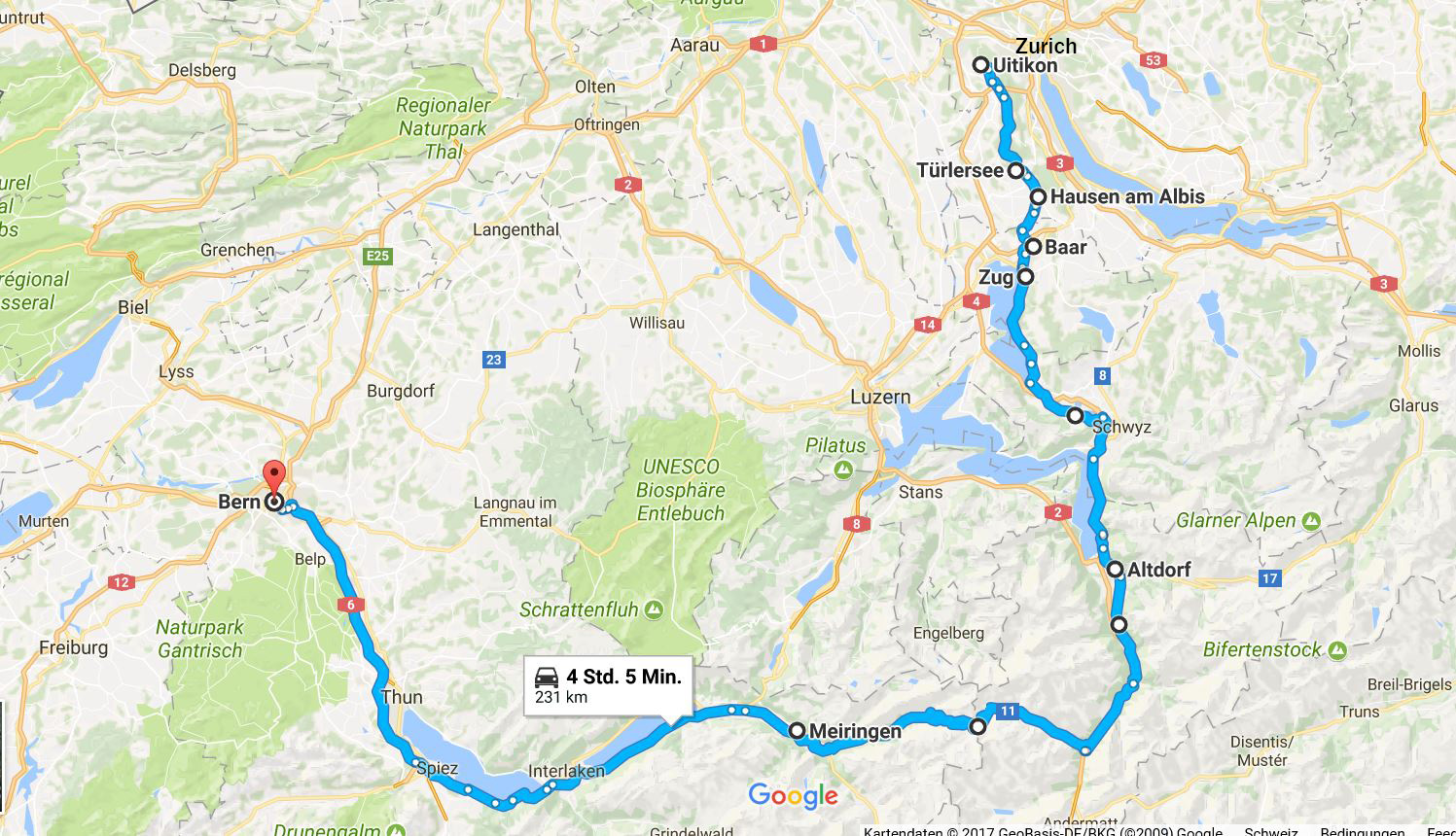 Map showing from Zurich to Bern
We passed the town of Brunnen and drove along the famous Axenstrasse which is built into the rock. On its right we saw the upper part of Lake Lucerne. In the town of Altdorf we stopped for some ice-cream. It was lovely to eat ice-cream in Switzerland, or anywhere.
We then went up to Susten Pass which was 2260 metres above sea level. On the way we saw some snow fields and beautiful glaciers. Back in Malaysia on Mount Kinabalu in Sabah, the highest mountain in Southeast Asia which is almost double the height, there are no snow fields and glaciers. Mount Kinabalu is near the equator.
We spent some time at the top of the Pass, where Roland bought some Alp cheese, which he said he missed much in Finland where he had moved to. But of course Finland has other beauties. I particularly remembered Saariselka in Finland where in 2011 I taught the Flower Set and Asking Bridge, and where everything was just pure white or dark blue in the sky as there was no sunlight. The little town of Saariselka was a fairyland.
Roland remembered Saariselka differently. That was where he met his wife, Olga. Chris and Christina, Mark Blohm and Yu Hua also remembered Saariselka romantically. Soon after the Flower Set and Asking Bridge courses, they got married.
By the time we came to the bottom of the Pass, we were hungry, so we stopped for lunch in the small village of Wylen. The food was excellent. It is not correct to say that food in Switzerland is unpalatable, but of course you must know where to get delicious food which I happily find in Roland.
We followed the lake of Brienz and later took the highway along the lake of Thun. Thun and Interlaken are exquisite towns. But we didn't visit these beautiful towns in this trip, leaving them for another trip in future. Soon we reached Bern, which was not just the capital of Switzerland but a charming city. The courses in Bern were, as usual as many course participants said, simply marvelous.
Grandmaster Wong Kiew Kit,
29th August 2017,
Bern.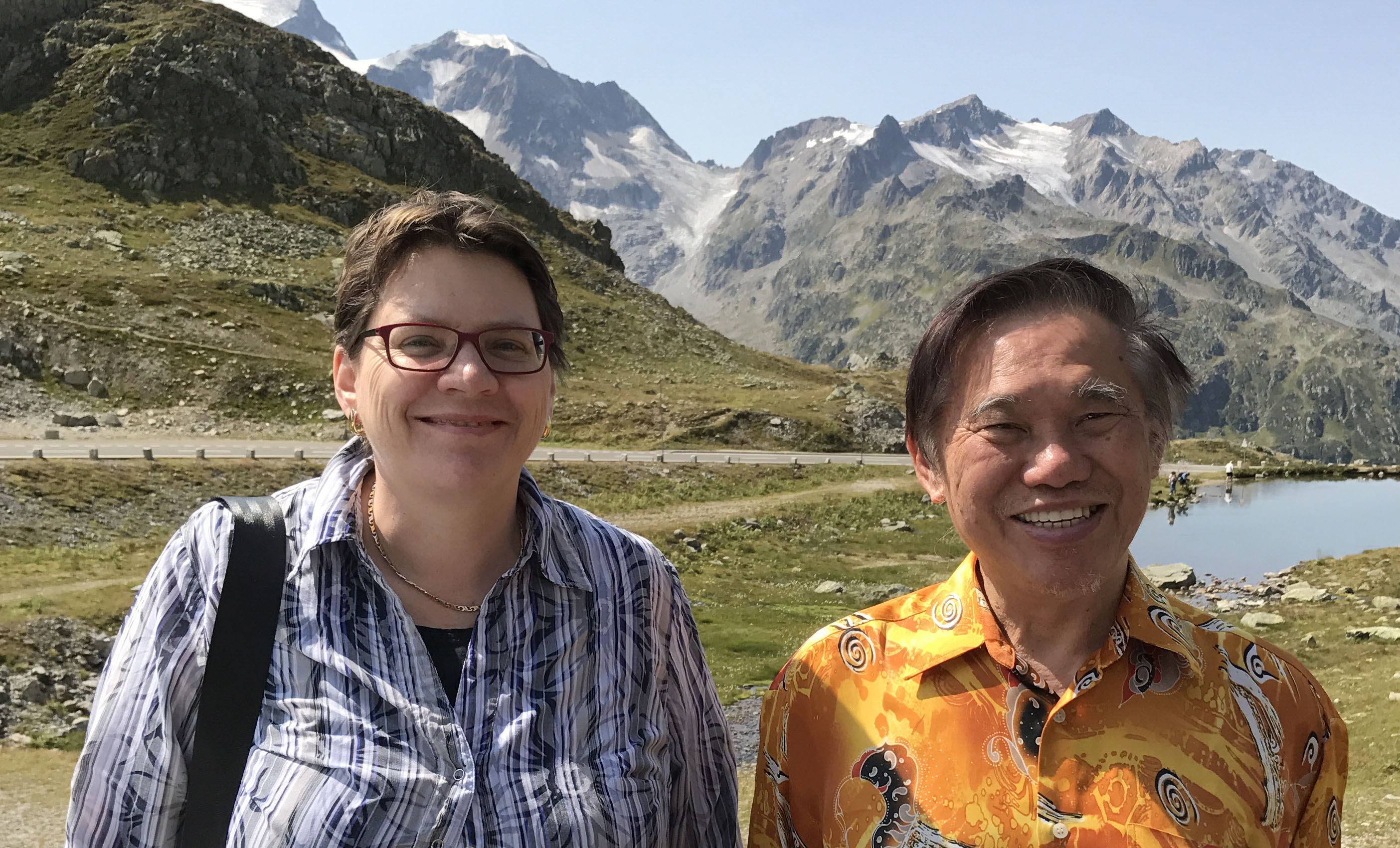 Sifu Andrea and Grandmaster Wong in Switzerland
LINKS
Travels in Switzerland
Video Shows in Switzerland
Courses and Classes
---
---