FORMIDABLE ATTACKS THAT MAY APPEAR FLOWERY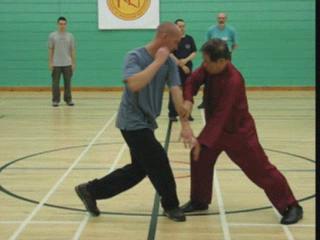 ---
The Eagle Claw sequences shown here appear more flowery. Many people may not know how they can be used for combat. For example, what are the hands waving for in Sequence 17? Can these waving hands be used for fighting? Sequence 17 is called "Whirlwind Sweeps Leaves", and in the hands of a master he can use the sequence to attack an opponent almost irrespective of his response!
---
Please click the pictures below to view the videos
---
You can view all the above video clips by clicking the picture or the caption below

Formidable Attacks that may Appear Flowery from Wong Kiew Kit on Vimeo.
LINKS
Overview
Courses and Classes