COUNTERS AGAINST PIN-DOWNS ARE FULL OF SURPRISES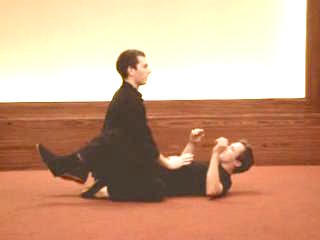 Shaolin counters against Wrestling pin-downs are full of surprises. When you are pinned down with such poetic patterns like "Lohan Rides Dragon" and "Immortal Rides Donkey the Reverse Way:, and it seems impossible for you to escape, a little twist would turn the table on the opponent. This video series shows some interesting examples, using patterns like "Carp Turns Body" and "Horse Back Leg Kick".
---
Please click the pictures or the captions to view the videos
---
Counters against Pin-Downs are full of Surprises
---
Please click the picture or the caption to view the video

Shaolin Counters against Pin-Downs are Full of Surprises! from Wong Kiew Kit on Vimeo.
LINKS
Please click here for an Overview of the Selection
Courses and Classes