THE SWORD WAS THE CHOICE-WEAPON OF KUNGFU-KNIGHTS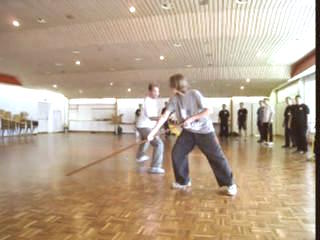 ---
The sword was the choice-weapon of kungfu-knights (jian-xia or free-lance kungfu experts who were chivalrous and often wholesomely amorous) in the past. Instead of killing or maiming their opponents, the kungfu-knights usually just disarmed them or demonstrated their superior swordsmanship over them, like tearing their clothing with the tip of the sword. These video clips provide you with some techniques to be kungfu-knights. Of course you also need the necessary skills.
---
Please click the pictures or the captions below to view the videos
The Sword was the Choice-Weapon of Kungfu-Knights
---
You can view all the above video clips by clicking the picture or the caption below

The Sword was a Choice Weapon of Kungfu Knight from Wong Kiew Kit on Vimeo.
LINKS
Overview of Traveling Dragon Sword and its Application
Courses and Classes