ALOR STAR, THE STATE CAPITAL OF KEDAH, MALAYSIA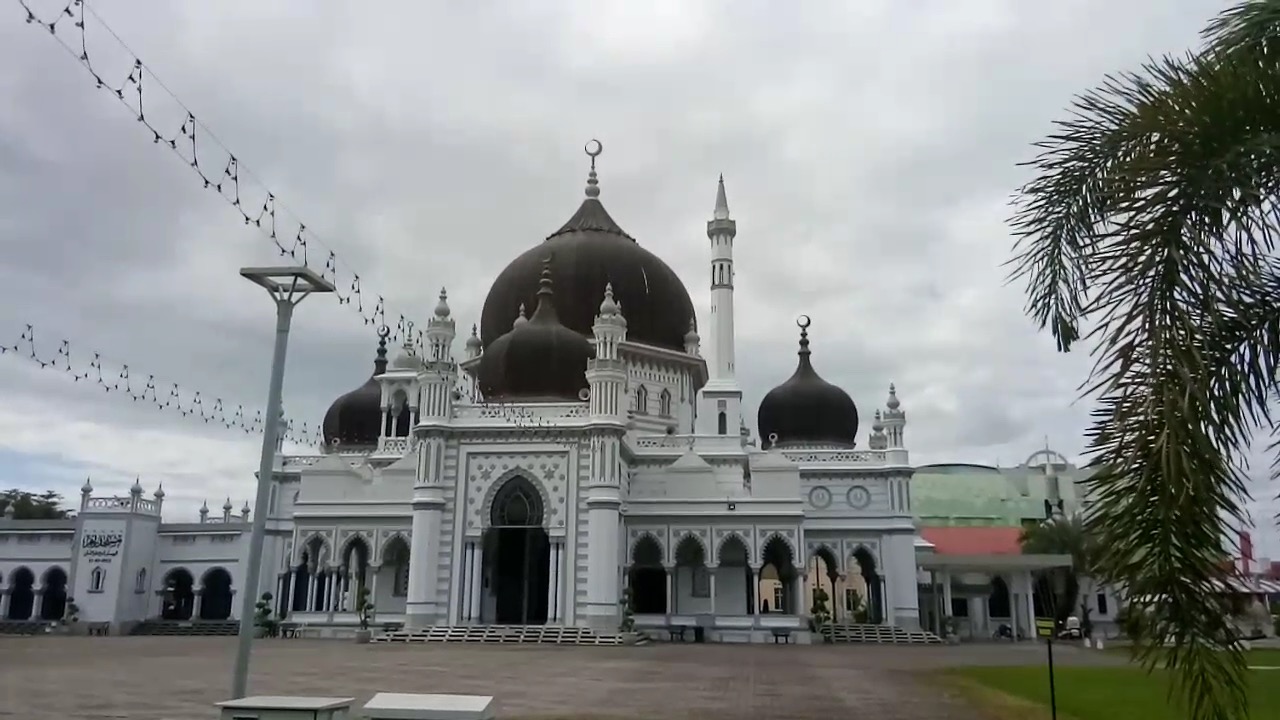 Kedah State Mosque
---
---
On 8th January 2019 my wife, my second daughter, Wei Foong, and I left Kuala Kedah for Alor Star. The road from Kuala Kedah to Alor Star, about 14 km, was wide with a divider and decorated street lamps in the middle.
After a delicious lunch at Alor Star, we went to the city centre where the State Mosque was. It was a very beautiful building with dark domes and white walls, and was voted one of the most beautiful mosques in the world.
Opposite the State Mosque was Dataran Alor Star, or Alor Star Square, where many impressive buildings were located. There is Balai Besar, or Big Hall, made of wood and is the venue of royal ceremonies and state functions. The Balai Seni Negri, or State Art Gallary, formerly housed the High Court, is a colonial building where paintings, antiques and artifacts are displayed.
Nearby is China Town with rows of old shophouses. We also passed Kwangtung Association where about 40 years ago I used to practice some weapons. There is a shady promenade in front by a river. The promenade was not there 40 years ago.
My wife, second daughter and I went to Taman Merdeka, or Independence Garden. More than 40 years ago I used to run to the garden in the morning using the art of Thousand Steps to practice my Shaolin Kungfu. I remember I met a Taijiquan master and asked whether he would teach me Taijiquan in exchange for some combat application.
His replied that my Shaolin Kungfu was too hard for him, which put me off, recalling that my master, Sifu Ho Fatt Nam, once told me that great martial arts were both hard and soft. Alor Star also reminded me of some memorable free sparring sessions. Once I asked another well known Taijiquan master to push me while I remained at my stance, but he declined. I also remember I defeated an Indian martial art master, and a Karate master who later became a famous grandmaster.
Wong Kiew Kit
9th January 2019, Sungai Petani
LINKS
Video Show of Alor Star
Travels in Malaysia
Courses and Classes
---
---