RETURNING TO SAN FRANCISCO THROUGH SAN JOSE AND PALO ALTO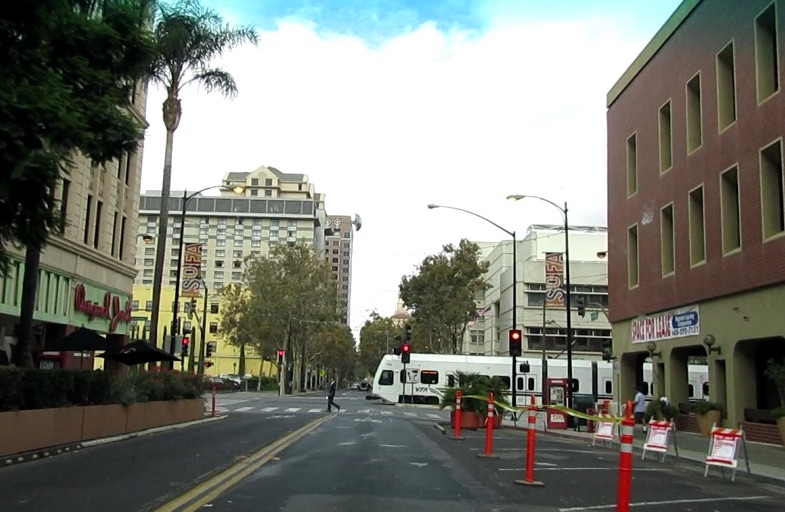 The growth and prosperity of San Jose depends on the computer industry
---
We stayed a night at Santa Cruz. The next day, 14th October 2016, after breakfast at the Hilton Hotel, we drove to the Silicon Valley and San Jose where Andrew lived.
Penang, where I was born, is sometimes called Silicon Valley of the East. It is because, like the real Silicon Valley at San Jose, Penang had a lot of factories manufacturing computer chips.
Indeed, the computer sets sold in the United States and the world, were actually made in Penang, but sent to the parent companies to be sold. I knew this fact because about 30 years ago in the 1980s, I taught chi kung to senior executives, including company directors and general managers, of international corporations in Penang which had their headquarters in California.
We passed through some small towns like Los Gatos, Saratoga and Campbell before reaching San Jose. These small towns were all linked together, and were charming.
San Jose is a modern, beautiful city. It owed its growth and prosperity to the computer industry. All well known computer international corporations were found here.
As we passed the Technology Museumn of San Jose, with its orange color from outside, I told Andrew that we should visit it. Although visiting museums is not a fancy I often do, I would like to learn more about computers which have greatly influence our lives.
But the Technology Museum turned out to be a place for children, rather than for adults. There were many children enjoying various games linked with computers. Still being a child at heart, I was particularly interested in World Map sponsored by Googles. I told Andrew that I would like to see my house back in Sungai Petani. But there were already many children playing with World Map. So we visited other parts of the museum, hoping to come back to World Map when there were no people.
So we saw other exhibits, like the history of the computer chip, the strength of passwords, body shape as determined by computers, and computer maths. Eventually there were only a child helped by a museum guide at World Map. So I patiently waited for the child to have her fun, so that I too could soon have my fun.
My fun began when the child and the guide left. I approached World Map and keyed in the address of my house at Sungai Petani. The circular screen turned, and a map of Peninsular Malaysia appeared. Then it zoomed in to Taman Intan area where my house was located. Finally houses appeared, and a white car, similar to my daughter's car, appeared, parked in front of a house like what my daughter usually did. But it was quite clear that the house shown in the screen was not my house.
Andrew helped me to rotate the screen so that various houses appeared as the screen turned. But my house did not appear, although it was evident that the picture shown on the screen was like that in my area. Yet, I still had my fun.
Andrew told me that the Apple Headquarters or Campus is nearby, located in Cupertino, about 11 miles form San Jose. "We must visit it," I said promptly.
The road leading from San Jose to Cupertino was straight, with buildings linking the two cities all the way.
"A lot of Chinese and Indians stay in Cupertino," Andrew said. "They work in the Apple computer industry, and they are paid well."
Cupertino was a modern city, and the Apple Campus was very large. We drove around the Campus.
Then we went for lunch at a nearly Chinese restaurant. All the customers, except Andrew, were Chinese, probably from the Apple Campus.
After lunch we drove through some towns and arrived at Palo Alto, which had a beautiful downtown. We stopped at a shop to enjoy coffee.
"Facebook is situated in Palo Alto. Do you like to visit it?" Andrew asked. "Yes, of course."
So we drove to the Headquarters of Facebook, and saw the "thumb-up" sign, the icon for Facebook, from a distance. A few people were photographing the sign.
The Facebook Campus is big, but not as big as Apple's. We drove round the Campus.
"Stamford University is also situated here. It is one of the most prestigious universities in the United States, ranking in prestige with Harvard and Princeton," Andrew commented.
"We should visit Stamford University too," I answered.
Stamford University had a very large compound, with rows of green trees and dry brown land welcoming us as we approached.
"Stamford University has a lot of land," I said. "From where does the University get its money?"
"Graduates of Stamford University become very successful. They donatde a lot of money back to their university."
"And why is the land under the trees so brown?"
"It is dry weather. California is short of water."
It was raining then. "Aha," I said. "We bring rain. The trees must be very happy."
The scenery was lovely as we approached San Francisco. We saw, for example, the Pacific Ocean as we climbed a small hill.
"It's quite fast to get back to San Francisco," I commented.
"It's only the southern end," came the reply. "We still need an hour to get to the city."
Grandmaster Wong Kiew Kit,
16th October 2016.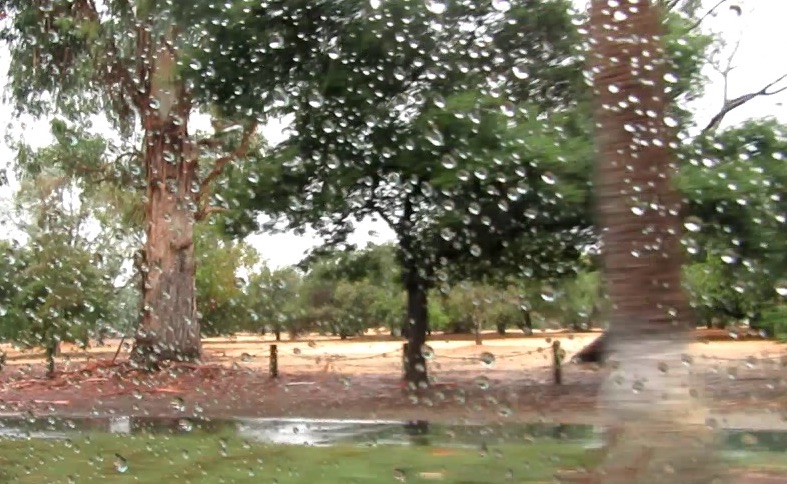 Green trees and brown land in Stamford University
LINKS
Travels in USA
Courses and Classes
---
---