ALONG THE HUDSON RIVER IN NEW YORK STATE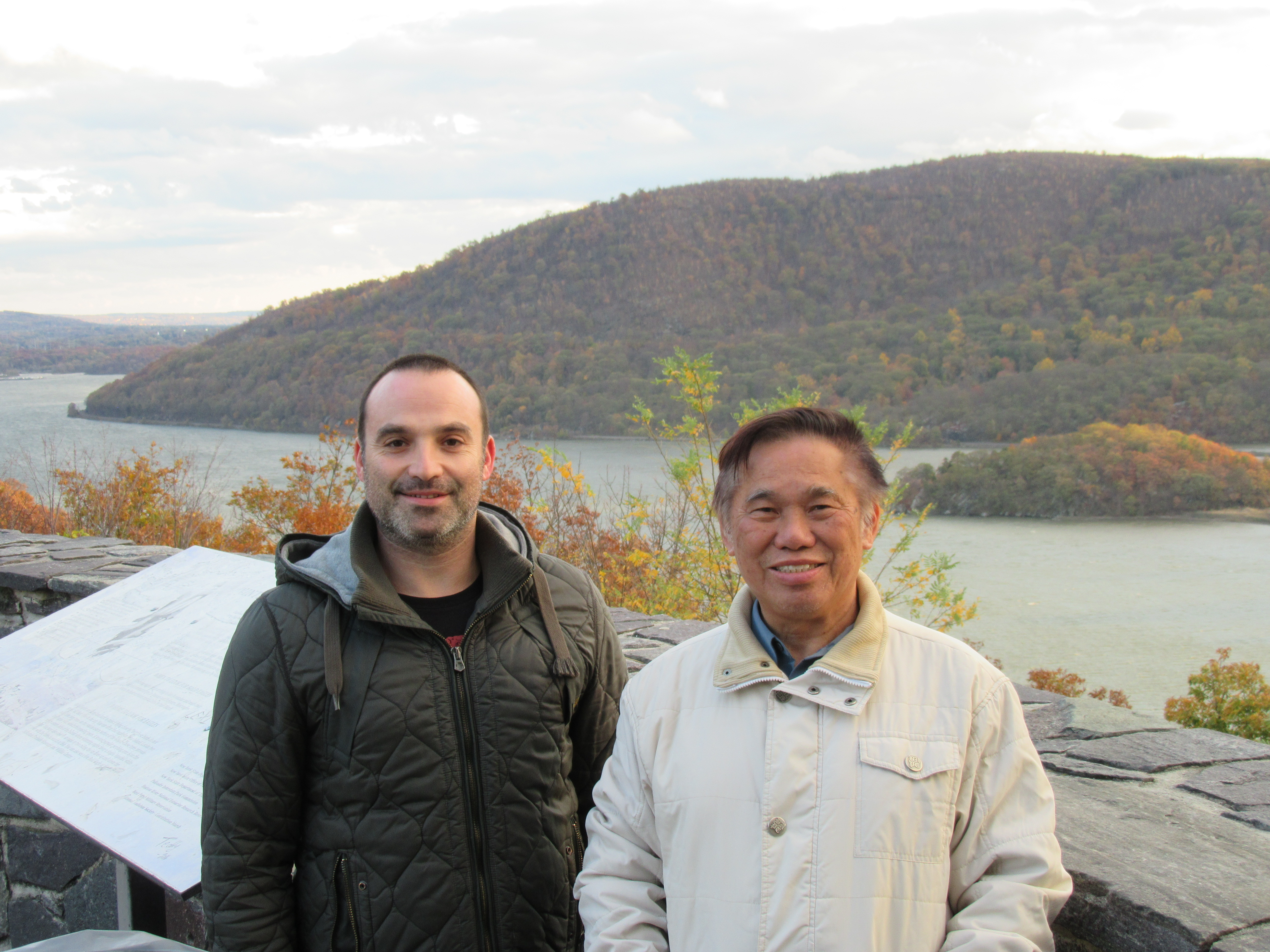 Eugene and me in front of the Hudson River
---
The Taijiquan and chi kung courses in New York City were both full of fun and benefits. After the courses, on 24th October 2016, Eugene, Ryan and me continued the fun traveling from New York to New Hampshire. Mark, Daniella and John from Ireland followed Eugene's car in another car.
In the morning we visited the One World Observatory at the rebuilt World Trade Centre in downtown Manhattan. Ryan did not join us then, but besides all the others traveling to New Hampshire, we had the company of Eugene's father, Akady, Eugene's girlfriend, Idi, and her father, Reynaldo, Eugene's student, Stephen, and Piti and Lina.
The rebuilt World Trade Centre was majestic. It was the tallest building in New York, which already boasted of many sky-crapers, but all these sky-scrapers were drafted by the very tall World Trade Centre. We entered an elevator which took us to the One World Observatory at the 100th floor of the rebuilt World Trade Centre in just a few seconds.
From the Observatory we had a panoramic view of New York City. The Hudson River was magnificent. At first I even thought it was part of the Atlantic Ocean. We saw the Statue of Liberty, Brooklyn Bridge and Manhattan Bridge as well as countless tall buildings which were incidentally below us.
We then went to the Oculous Train Station which was just below the World Trade Centre. The station was all made of white marble, and costed 4 billion US dollars to build. We then walked to the memorable garden of the World Trade Centre.
After a delicious lunch in a Vietnamese restaurant in China town, at the generosity of Steven, we started our journey to New Hamphire in two cars -- Eugene, Ryan and me in one car, and Mark, Daniella and John in another. We passed the United Nations buildings on First Avenue with flags of many countries.
From Manhattan we crossed the East River to Bronx, which was part of New York City. Soon we traveled along a road with railway directly above us. This reminded me that many years ago Eugene took me to the northern part of Manhattan with a similar scene. Then we travelled along the Grand Concourse of Bronx.
After passing through Yonkers and Scarsdale, we arrived at Tarrytown where we had ice-cream, paid by John. Tarrytown was lovely, and just next to Sleepy Hollow, an old town founded in 1640.
Soon we came to the New Croton Reservoir, which was a large scenic lake. We drove along a hilly road along and around the lake. Leaves on trees on both sides of the winding road were changing colors. The leaves were not just green, but yellow and red. creating a beautiful sight.
"As we go further north," Eugene said, "the leaves become more colorful."
We then cross the Bear Mountain.
"Where have all the bears gone?" I asked.
"In the past, there were many bears," Ryan commented.
"Now people come here for picnics," Eugene added.
Presently we came to an area at a bend of the road where we could have a charming view of the Hudson River. The evening sun was setting, and the sunlight casted golden shades on clouds against an equisite blue sky.
"We may see some eagles," Ryan exclaimed. But no eagles visited us. We crossed the Hudson River on the Bear Mountain Bridge.
Shortly we drove through Newburgh, a little town with the Hudson River on our right and a beautiful bridge crossing it in the distance.
Driving for some time at night, we came to New Paltz, a little town. We had dinner in a Thai restaurant, and then adjourned to our hotel near Lake Minnewaska.
Grandmaster Wong Kiew Kit,
24th October 2016.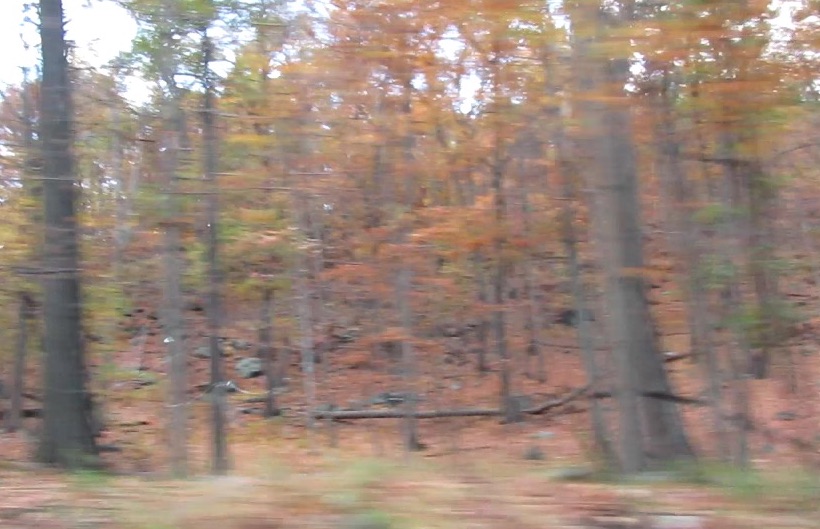 Colorful leaves in fall
LINKS
Travels in USA
Courses and Classes
---
---