FROM ATLANTA TO ST PETE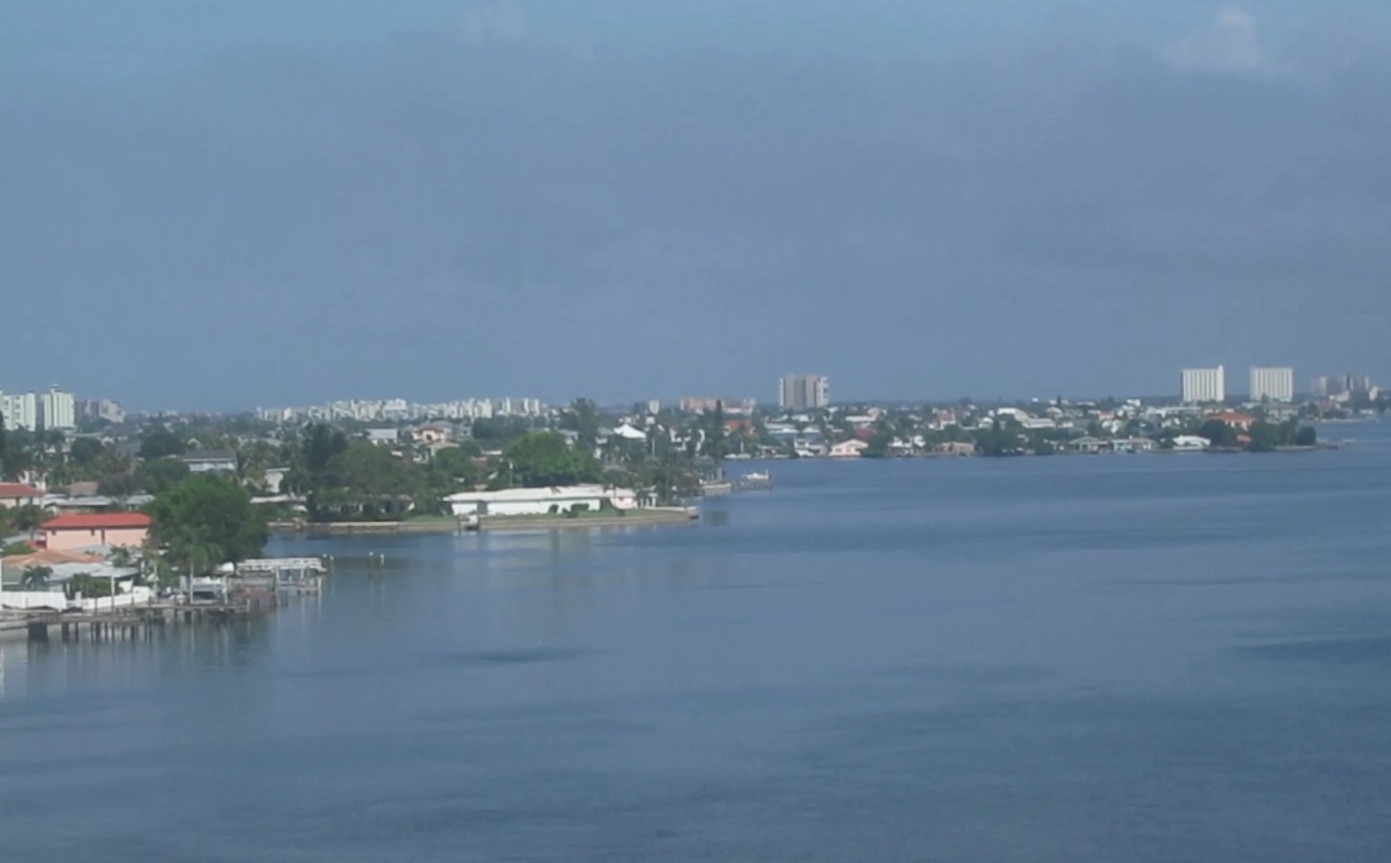 There is a lot of water in St Pete
---
---
On 6th October 2018 we continured our road trip from Atlanta in Georgia to St Petersburg in Florida.
In the morning we had a delicious breakfast with waffles and fried chilken, and French toast with peaches and bacon. The mere mention of the breakfast may make some mouths water. United States is known for food and customers' service. There is a great variety for breakfast.
Eugene (Sifu Eugene Siterman) surprised me with a visit to the World Coca-Cola Museum. We found a metal statue of Dr John S Pemberton who invented Coca-Cola in 1886. I remember that I first tasted Coca-Cola more than 50 years ago in Kuala Lumpur, Malaysia. At that time a bottle of Coca-Cola costed 20 cents, which was then a lot of money.
I also recalled Eugene and Riccardo (Dr Riccardo Salvetore) played a trick on me when we took a month to travel across the United States of America in 2007. We were in Florida then and I thought of visiting Disney World in Orlando. Eugene who was driving then said that we were short of time, and would give Disney World a miss. But a board showing Disney World came in sight. I discovered it was a trick when Riccardo was trying hard to hide a smile. We spent the whole day at Disney World.
The Coca-Cola Museum in Atlanta was exciting. There were many exhibits, but the most dramatic was how the company succeeded in hiding its Coca-Cola secret from the public. I drank a lot of Coca-Cola in Europe because there was no much choice there. But in the United States where mocktails, or non-acholic cocktails, were plentiful, I had not taken any Coca-Cola in this trip. Brian, who was my food and drink master, tried to get me virgin Pina Colada, which was a mixture of pineapple and coconut juice, everytime.
After the visit to the Coca-Cola Museum, we headed for St Petersburg in Florida mainly on highways. The locals of St Petersburg call their city St Pete, which I believe is as beautiful as, or more beautiful than, the famous St Petersburg in Russia. St Pete in Florida has a lot of water, whereas St Petersburg in Russia has a lot of snow.
During the final leg of the journey to St Pete, Brian had to perform Plucking Stars many times to keep up with my ice cream consumption. Plucking Stars is one of the exercises of 18 Lohan Hands, and amongst other benefits it adjusts our stomach capacity to take in more food. I have used Plucking Stars many times for this purpose.
Florida was quite flat, but it was bigger than West Malaysia. When we arrived at St Pete, we were greeted by cherry Christina, Chris' wife. Chris of course was eager to see his wife; he was also very eager to play with his children who had missed their daddy very much. We all enjoyed a delicious chef-prepared home cooked meal. Life was, and is, just wonderful.
Wong Kiew Kit
26th October 2018, Sungai Petani
LINKS
Travels in USA
Courses and Classes
---
---