THE TWIN CITIES OF MINNEAPOLIS AND ST PAUL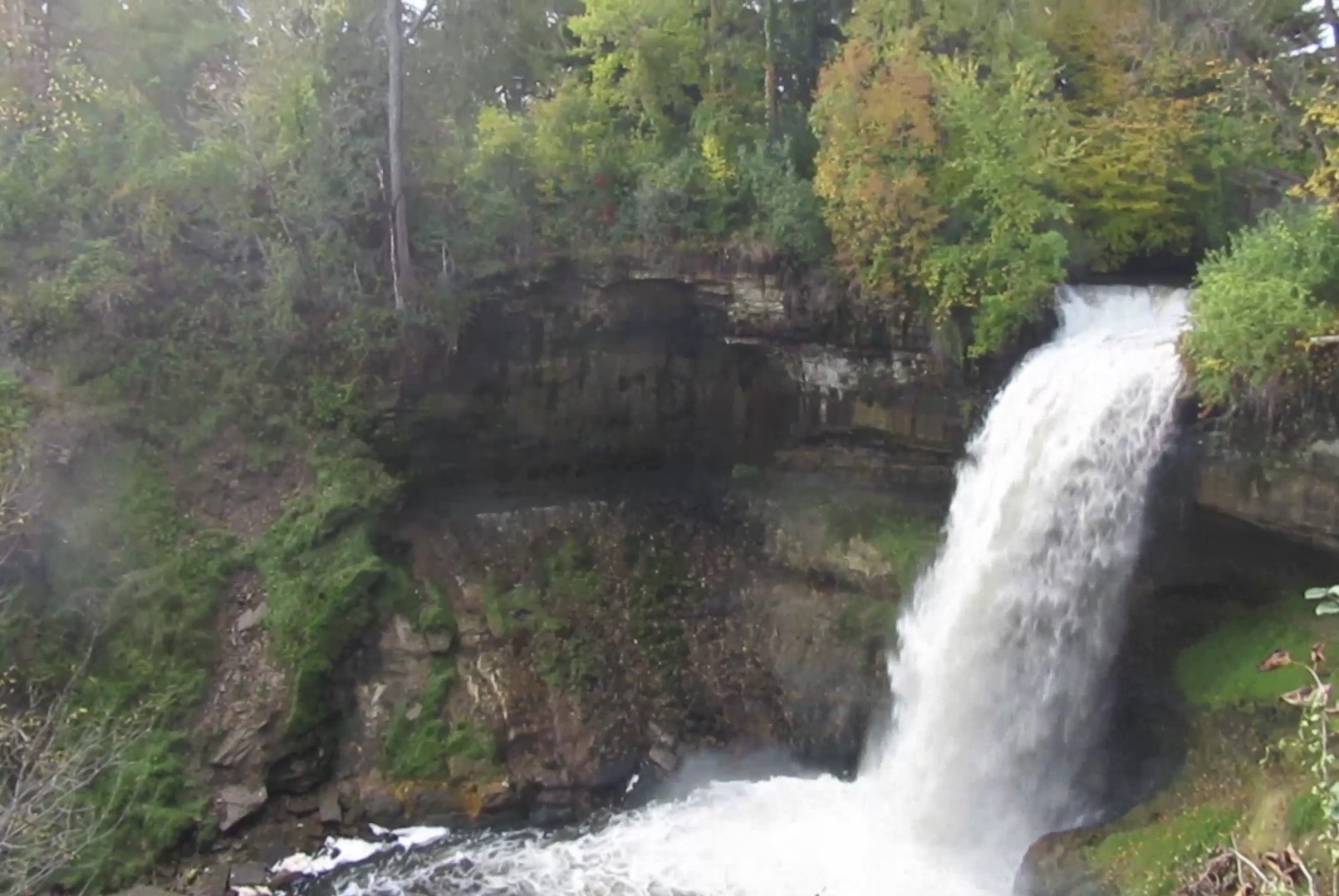 Minnehaha Waterfall
---
---
On 12th October 2018 Brian and I boarded a plane at St Pete in Florida and after about 2 hours we arrived at Minneapolis in Minnesota. Minnesota was in a different time zone from Florida, hence we had to push our time an hour earlier.
Molly (Sifu Molly Kubinski), Joe and female Michael were at the airport to receive us. Then we went in Joe's car to admire the changing colors of leaves in autume or fall as the Americans called it. The leaves were not just green but colorful in yellow, orange and red. I recalled my trip in Canada from Niagara Fall to Niagara on the Lake when leaves of tree changed colors.
We crossed the Mississippi River into St Paul. The Mississippi River was known to be very wide, but in Minnesota where it separated Minneapolis and St Paul, it was manageable.
We soon reached the hotel where I stayed. It was housed in a previous train station, thus very special. There were still a pair of railway tracks imbedded in the lobby.
Minnesota was suitated in the north at the Canadian border. Thus it was cold. It was fall when I arrived, but after chi kung courses on the first day, 13th October 2018, it started to snow. Soon leaves on trees were white. It was a magnificient scene. Brian, who travelled with me in Molly's car, requested her to stop so that we could take some photos.
On 15th October 2018 after the chi kung courses, Molly, Joe, his wife (female) Michael, Brian and I visited the Minnehaha Park. Brian, like a little boy, climbed up some rings and balanced himself as he walked on the rings, with Molly cheering him.
We saw a waterfall at the Minnehaha Park. There were some steps leading downward where a stream, fed by water from the waterfall, flowed. It was an enchanting scene.
Wong Kiew Kit
26th October 2018, Sungai Petani

LINKS
Minneapolis and St Paul in Minnesota, USA
Waterfall at Ninnehala Park, Minnesota USA
Travels in USA
Courses and Classes
---
---