ON LEAVING MY TEENS BEHIND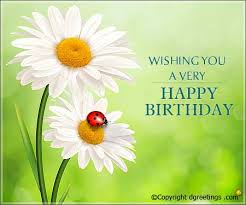 ---
---
 
                           On Leaving My Teens Behind
                          (Written on my 20th birthday)

I am twenty
and I've left my teens behind.
Nineteen years have passed -- O they
seem to have flown away. How quickly
time flies!
I am on the threshold of my life;
behind me my teenage boyhood
linkers afresh in my memory like
wild flowers in a wanton breeze.
And I look forward to my future
with promise of great and happy things to come.

Nineteen years -- they passed like
a lagging time of sorrow,
sometimes like a winking time of joy.
O yes a time with sorrow and joy.
A time you feel the heavy weight
and torture of this cruel world
and feel like going mad and dissolve
yourself in that ecstasy.

A time you find yourself on top of
the world and share the splendour
that is found in the sunshine
and the warmth in a genuine smile;
you say -- O what a beautiful world.

Nineteen years -- nineteen varied years --
What have I learned, what have I achieved?
I have begun to look at the world
with a loving heart.
Thanks to my teachers who have helped
to introduce me to my love
of poetry and make me feel
the wonder and power of the human heart.

I've met Christian, Buddhist,
Muslim and Hindu friends
and I've heard their views on God.
But to me, God is not far from us,
sitting high up in heaven and watching
us with surveying eyes.
He is with us, inside our heart --
the fulfillment of all religions is here.

What a beautiful world is ours!
How happy can we be --
if only we know how to find
the glory in the rainbow,
the beauty in the sunset,
the warm love in the human heart.
We have to realize that happiness
is not only that money brings,
though money is an important thing.

I have had a full and happy time,
though problems have not missed to
pain my heart.
I enjoy the many happy moments
with my scouts.

O what calm the memory brings and I
remember how wonderful I felt
when the friendly morning sun kissed
my face in my first camping
as a wolf cub by the sea.
O happy moments, happy times,
May I have more of you!

I remember the happy time I had
as a thoughtless, careless child,
the very happy moments that
only a child will know.
I remember the games I had,
and how frustrated I would feel
when I lost a table tennis match,
blaming myself with all sorts of excuse.

I remember the gleam of those
sparkling eyes of the first sweet girl
I met. I remember the cheerful smiles that she
smiled to me. I remember the fun I had with my friends --
the time we went fishing at night
with the stars twinkling at us from above.

I also remember that heavy, sorrowful heart
when I parted with my mother as
she had to go to a faraway place to work.
O the joy I had when I
visited her, especially for the first time.
I remember the anguish I had
when both ends could not meet.

Thus have I a full boyhood
with many memories still haunting me.

The world is all before me now
as I stand on the doorsteps of my life.
I'll go forth with high hopes and
confidence secured.

                                    1st December 1964, Penang

LINKS
Recollections of Romance and Beauty -- Overview
Courses and Classes