USING MIND TO DIRECT CHI TO MOVE FORM IN WAHNAM TAIJIQUAN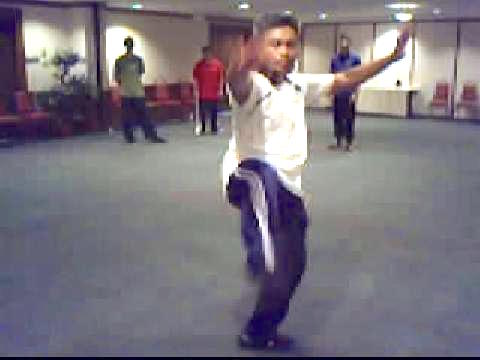 ---
---
Many Taijiquan masters in the past considered the ability to use mind to direct chi to direct form as a very advanced skill. In other words, a Taijiquan practitioner does not use muscular tension to perform his techniques, instead he uses his mind to move his chi in such a way that his chi flow performs his techniques.
Such a skill gives the exponent numerous benefits. He will not be panting for breath or physically tired, yet his movements can be fast and powerful. (The exponents in the video clips are not fast and powerful yet because they are still new in this skill. They just learned the skill at the course.)
Although many people may find it hard to believe, this was what a few participants to the Intensive Taijiquan Course of January 2006 did. The video clips below show Joko of Indonesia, Peter of England and Tay of Singapore use mind to direct chi to direct form in performing a Taijiquan set.
While most of their movements are from the basic combat sequences of Wahnam Taijiquan, the movements are not fixed or pre-arranged. They flow according to the chi flow of the exponents.
---
Please click on the pictures or their captions to view the videos
---
---
---
---
You may like to view all the videos together. Please click on the picture below to view the videos here, or on the caption to view them at Vimeo.

Using Mind to Move Form in Taijiquan from Wong Kiew Kit on Vimeo.
LINKS