FOUR ABRIDGED TAIJIQUAN COMBAT SEQUENCES
PORTUGAL VERSION
Striking, Kicking, Felling and Chin-Na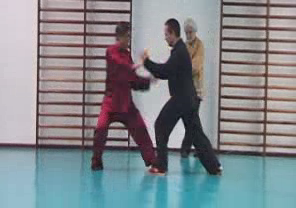 ---
Many people wish to attend Grandmaster Wong's Intensive Taijiquan Course and Intensive Shaolin Kungfu Course but are unable to do so because they lack the required prior experience. They are also unable to find suitable schools in their areas.
To help them resolve this problem as well as to provide a comprehensive introduction for others who wish to have a preview of Taijiquan and Shaolin Kungfu before deciding to dedicate themselves to these wonderful arts, an Introductory Taijiquan Course and an Introductory Shaolin Kungfu Course are offered. These introductory courses are comprehensive, covering all the important dimensions of Taijiquan and Shaolin Kungfu, namely philosophy, forms, internal force, and combat application.
For combat application, 4 abridged combat sequences are trained. These 4 sequences presented are abridged from 8 Taijiquan combat sequences which in turned are distilled from 12 basic Taijiquan combat sequences. These 4 abridged combat sequences provide adequate training for students to handle all the four forms of attack, namely striking, kicking, felling and chin-na.
---
You can also view the Four Abridged Combat Sequences here
PORTUGAL VERSION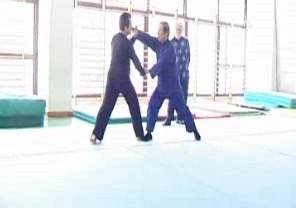 Combat Sequence 1 — Striking
Click here to download.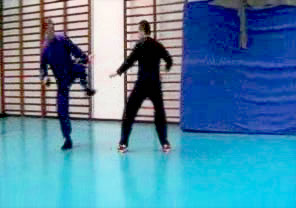 Combat Sequence 2 — Kicking
Click here to download.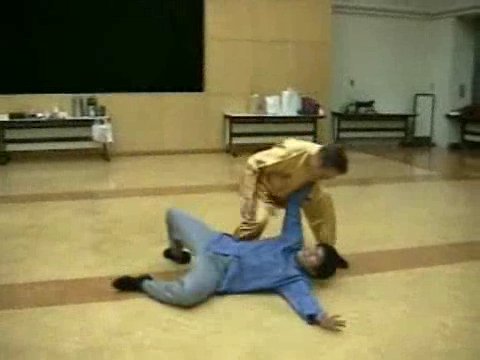 Combat Sequence 3 — Felling
Click here to download.
(The course here was taught in Japan)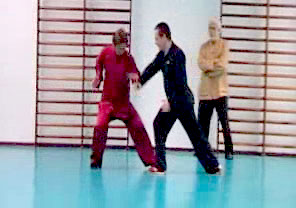 Combat Sequence 4 — Chin-Na
Click here to download.
---
You can view all the above video clips by clicking the picture or the caption. Click the bottom right corner for enlarged viewing.

Four Abridged Taijiquan Combat Sequences from Wong Kiew Kit on Vimeo.
LINKS
Introductory Wahnam Taijiquan Course, Portugal, March 2008
Courses and Classes