GENERAL SURVEY OF PORTUGAL TAIJIQUAN COURSE MARCH 2008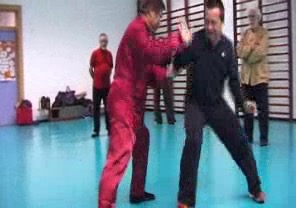 ---
---
---
Besides being a review for the course participants, this course provides excellent reference material for those who wish to prepare themselves for more advanced Taijiquan courses at the UK Summer Camp in July 2008 and the Intensive Taijiquan Course in September 2008.
---
You can view the videos here
---
Please click on the pictures or their captions to view the videos.
Please note that you can download the video clips onto your own computer and view them at your leisure. Enter the webpage (not this one) where the selected video clip can be downloaded. Place your computer pointer at the picture or one of the links, and right click. Choose "Save Target As". Select the directory or sub-directory where you wish to keep the video clip. Click "Save".
---
---
You can view the videos here
---
We would like to express our thanks to Sifu Riccardo Salvatore and Carlos from Shaolin Wahnam Portugal for recording these videos.
---
Overview
LINKS