WUDANG SWORD IN VIDEOS
Mo Tong Kim
武當劍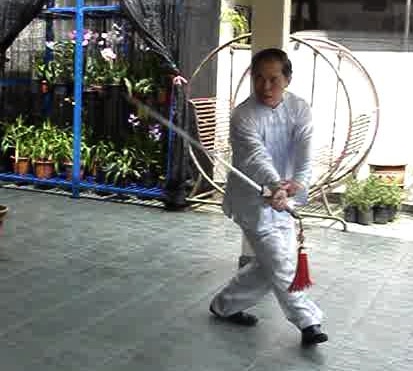 In kungfu imagery the saber is likened to a Tiger whereas the sword is likened to a Phoenix. However, like the Shaolin Traveling Dragon Sword from which it derives, the Wudang Sword is likened to a Dragon, powerful and majestic. Hence, the Wudang Sword set here is more vigorous and hard than most Taiji Sword sets. Nevertheless, like a Dragon, it is graceful and flowing.
The movements in the videos are purposely performed more slowly so that they can be easily learnt.
---
Please click the pictures or the cabtions to view the videos
---
---
You can view the whole set here

Wudang Sword -- performed by Grandmster Wong from Wong Kiew Kit on Vimeo.
LINKS
Courses and Classes