BEING FAST WITHOUT CONSCIOUSLY ATTEMPTING TO BE FAST!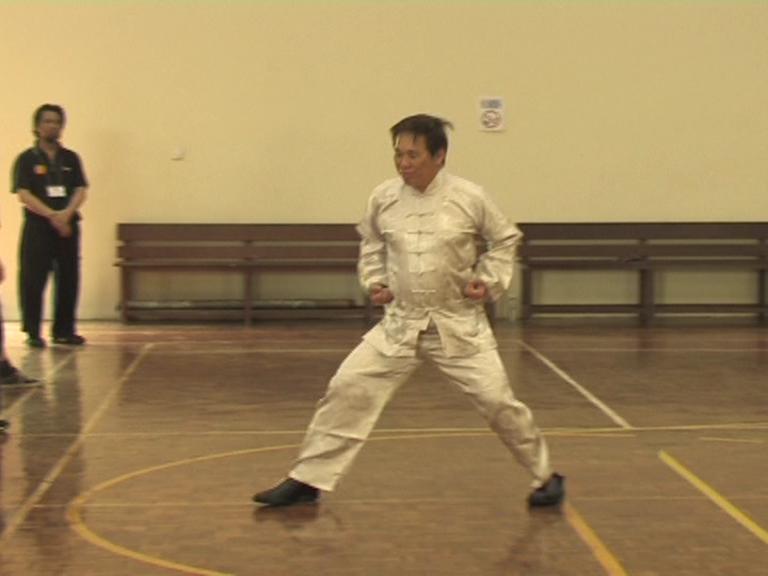 ---
Some people may criticize us saying that the movements we show in our videos are too slow. We know that, but what these uninformed critics do not know is that our slow movements are just the initial steps in our systematic training. We purposely perform our movements slowly for some specific purposes.
Indeed, it is not uncommon that today many ignorant and arrogant students are doing this. Hiding behind pseudonyms, they criticize masters on things they themselves know nothing about. We do not want to waste our time on them.
We can progress to performing our movements fast by reducing both the size and the number of steps of the movements. We can be quite fast without consciously attempting to be fast!
---
Please click the pictures or the captions below to view the videos
---
We wish to thank Dr Damian Kissey and the Kissey Family, the honorary organizers, for taking meticulous care to make sure every course participant is happy and comfortable.
We also wish to thank Mr Godfery Kissey of Ogingo Videography, Penampang, Sabah, Malaysia for kindly provideing us with the videos. Godfery is also a member of our Shaolin Wahnam Family. His telephone number is 60-88-731788, and e-mail address is godfery@pc.jaring.my.
---
You can view all the above videos here. Please click the picture or the caption below.

Fast Without Attmpting to be Fast from Wong Kiew Kit on Vimeo.
LINKS
Overview
Courses and Classes