MOVING IN AND RIGHT SPACING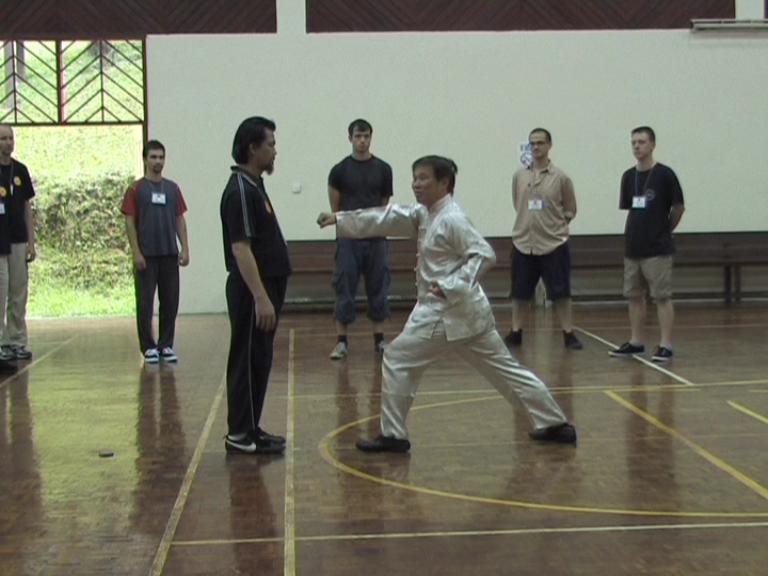 ---
How to move into an opponent, and how to space yourself correctly are important skills in combat. The class learned how to move in with one step, one and a half steps, two steps, three steps and more steps. Irrespective of the number of steps used, the last step was very important. Do you know why?
The skill of right spacing was also taught. You must space yourself near enough to strike an opponent, but far enough to be safe. What should you do if an opponent moves in with wrong spacing?
---
Please click the pictures or the captions below to view the videos
---
We wish to thank Dr Damian Kissey and the Kissey Family, the honorary organizers, for taking meticulous care to make sure every course participant is happy and comfortable.
We also wish to thank Mr Godfery Kissey of Ogingo Videography, Penampang, Sabah, Malaysia for kindly provideing us with the videos. Godfery is also a member of our Shaolin Wahnam Family. His telephone number is 60-88-731788, and e-mail address is godfery@pc.jaring.my.
---
You can view all the above videos here. Please click the picture or the caption below.
LINKS
Overview
Courses and Classes