HISTORY AND PHILOSOPHY OF
TAIJI STAFF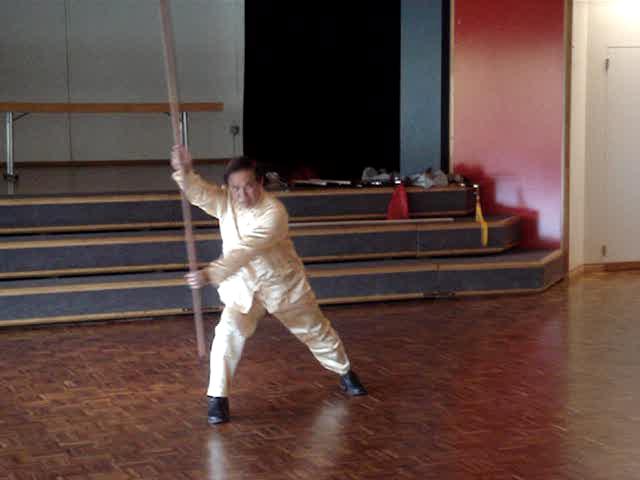 Grandmaster Wong demonstrated a pattern called "Lock Iron Gate" from the Taiji Staff
---
The Taiji staff is like the Shaolin staff, but the Taiji staff is more for hitting and the Shaolin staff more for thrusting. Hence, in the Taiji staff the right hand, which is the controlling hand, is in front, whereas in the Shaolin staff, the right hand, which is the contolling hand, is at the back.
Thrusting is also an important technique of the Taiji staff. One of the most deadly technique is called "Return Horse Thrust Spear".
Other important techniques of the Taiji staff are chopping, dotting, sweeping and flicking. A useful technique is "Lock Iron Gate". Though it has a very important combat function, many people think it is just a decorative move.
Wong Kiew Kit
29th December 2018
LINKS
Taiji Staff -- Video
Taiji Staff -- Pattern Names
Courses and Classes