SHAOLIN WAHNAM VIDEO CLIPS
COMMENTS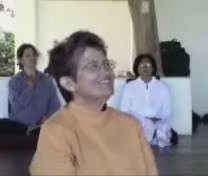 You will need "Windows Media Player" or "DivX" to view the video clips, which are of the "wmv" or "avi" file-types. If you do not have the softwares, you can download them for free by following the links here for "Window Media Player" or here here for "DivX".
Please note that you can download the video clips onto your own computer and view them at your leisure. Enter the webpage (not this one) where the selected video clip can be downloaded. Place your computer pointer at the picture or one of the links, and right click. Choose "Save Target As". Select the directory or sub-directory where you wish to keep the video clip. Click "Save".
Comments
Elevation of Spirit and Feeling of Peace From Cosmic Shower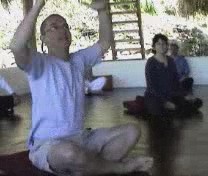 After a training session of the chi kung course "Cosmic Shower" on the Blue Mountain in Costa Rica in February 2005, Sifu Wong asked course participants for questions and comments. Dr Juan, a heart surgeon from Colombia, described the marvelous experience of his spirit being elevated. Dr Sandra, who is a specialist in an emergency ward and also a medical researcher, described a deep sense of peace. "Golden Shower" is a powerful chi kung exercise that clears physical, emotional, mental and spiritual blockages, enabling the practitioners to approach their full potential in health, vitality, longevity and spiritual joy.
The size of the video clip is 3.71 MB.
Click here to download.
Feeling of Power, Peace and Freedom from Cosmic Shower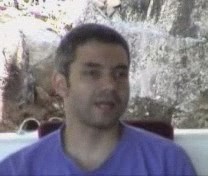 Dr Andre from Canada describes his wonderful experiences during the "Cosmic Shower" exercise. He says he feels a tremendous power moving him from within, making him dance as if over water and clouds, and he feels tremendous peace and freedom. Sifu Wong says that his experience manifests the Dance of Shiva, or the Cosmic Dance of Energy. You can see part of Dr Andre's dance in another video Spiritual Cleansing in Golden Shower .
The size of the video clip is 2.62 MB.
Click here to download.
Amazing Experience of Joy and Confidence from Cosmic Shower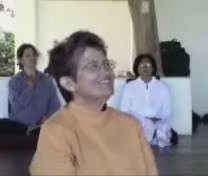 Dr Ana Maria, a world top psychiatrist from the United States, shares with the class her amazing experience of joy and confidence. Dr Ana Maria feels so happy because her heart is opened as a result of "Golden Shower", induced by the technique "Carrying the Moon". You can see her performance of this powerful chi kung exercise here . Two other doctors, Dr Juan and Dr Andre, also describe their wonderful experiences of this exercise, narrating their feelings of spiritual upliting and surging power and freedom ..
The size of the video clip is 2.12 MB.
Click here to download.
LINKS
Courses and Classes