SHAOLIN KUNGFU AGAINST OTHER MARTIAL ARTS
FULL VERSION -- OVERVIEW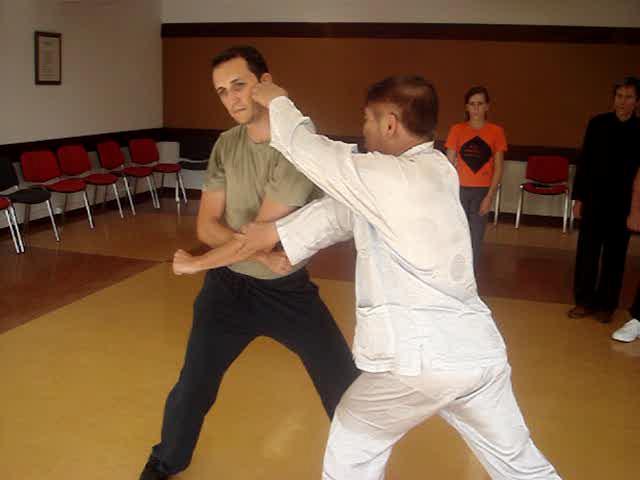 ---
Although our Shaolin and Taijiquan students understand the combat principles against other martial arts, many of them lack practical experience as the few lessons in our courses and classes for this purpose are insufficient. To overcome this problem, two courses were offered in Portugal from 9th to 13th August 2010, one using Shaolin Kungfu and the other using Taijiquan against other martial arts.
The main aim of the two courses was to enable course participants actually use, not merely know, Shaolin or Taijiquan effectively against other martial artists of similar skill levels. We are under no illusion that if an opponent is overwhelming skilful, he will defeat us irrespective of the arts he and we use.
The results of the two courses were excellent. Not only the course participants were competent in handling other martial artists of similar skill levels, they had a lot of fun and laughter, and were able to transfer their learning to enrich their daily lives. The video series here show lessons from Shaolin Kungfu Against Other Martial Arts.
---
You can also view the videos here