HISTORY AND PHILOSOPHY OF
SIU LIN TOU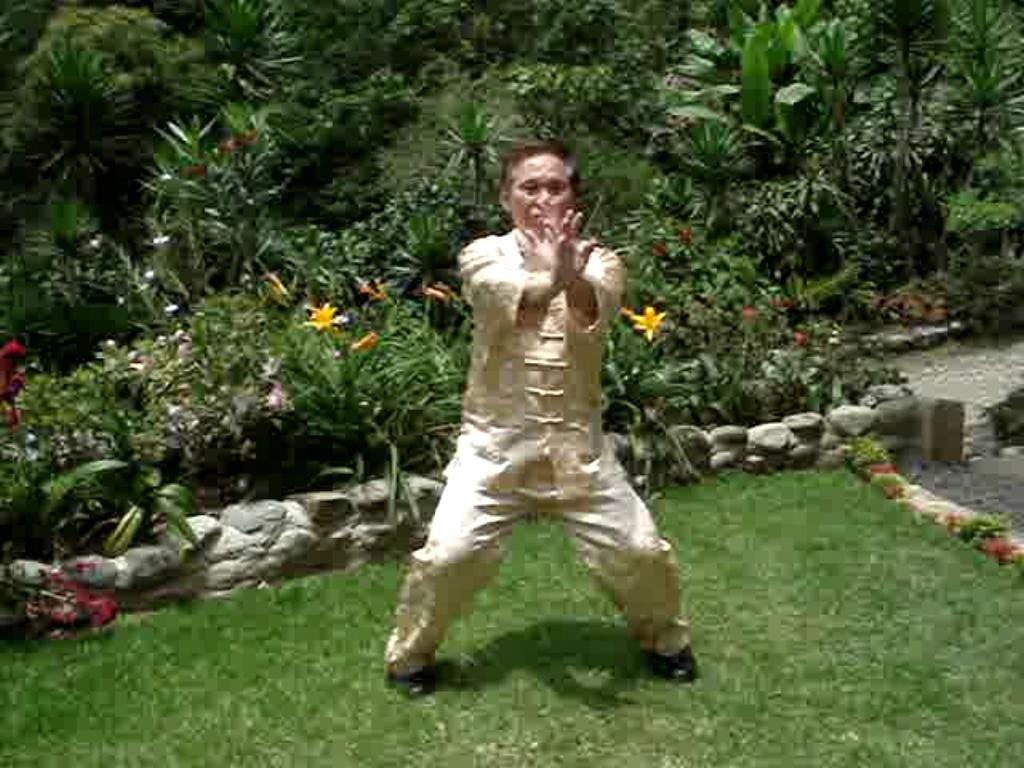 Grandmaster Wong performing Siu Lin Tou
---
Siu Lin Tou is the fundamental set of Wing Choon Kungfu. In the style of Wing Choon Kungfu practiced in our school, Choe Family Wing Choon, the Siu Lin Tou set is very long, and it includes three sets usually practiced separately in other Wing Choon schools, namely Siu Lin Tou, Cham Kiew, and Phew Chee. To make things easy for students, I now teach the three sets separately instead of one long set.
Siu Lin Tou literally means "little-practice-head", and figuratively it refers to the set that Yim Wing Choon, the founder of this kungfu style, started her daily kungfu training. In some Wing Choon schools, like the popular Wing Choon style from Hong Kong, the set is called Siu Lim Tou (please note the difference in the middle word), which means "little-thought-head".
What many people may not realize is that Siu Lin Tou not only contains all the fundamental techniques of Wing Choon Kungfu, it is also an excellent method to train internal force. Employing Siu Lin Tou to train internal force is a top secret in Wing Choon Kungfu, which I learned from my Wing Choon teacher, Patriarch Choe Hoong Choy.
The Siu Lin Tou set is demonstrated bere, and applying Siu Lin Tou to train internal force is demonstrated here
Wong Kiew Kit
17th December 2015
LINKS
Overview
Courses and Classes