QIGONG AS TAUGHT BY GREAT MASTERS -- OVERVIEW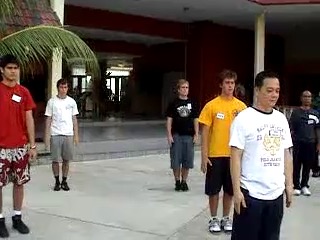 ---
---
I have collected a lot of classics. In the early 1990s when I had to answer qigong questions from the public, I compiled some qigong classics into an unpublished book which was in Chinese. Later I translated this Chinese manuscript into English into an unpublished book called "Qigong as Taught by Great Masters".
Initially I used the term "qigong", which is in Romanized Chinese, but my editor for the "Art of Chi Kung" suggested that I used the term "chi kung", which is the usual English spelling and is of the same pronunciation, for the ease of readers. Except for some chapters, there are no illustrations in the manuscript, but some illustrations from Shaolin Wahnam are added.
Although I may not agree with some of the chapters, they constitute the philosophy of our Shaolin Wahnam chi kung.
The following are the titles of the book in 22 chapters.
I wish to thank Sifu James Lawrence of England for correcting the spelling mistakes. Grandmaster Wong Kiew Kit
30th October 2019, Sungai Petani
LINKS
Courses and Classes