THE PROFUNDITY OF THE TWELVE TANTUI COMBAT SEQEUCNES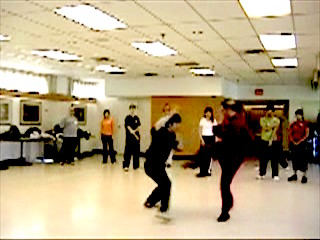 ---
---
The twelve solo sequences of Tantui look simple, but they are complete by themselves, being capable of meeting any combat situations without the need to incorporate any outside techniques. However, of the thousands of people who may perform these solo sequences beautifully, not many know their combat applications.
The combat applications of these twelve Tantui sequences are profound, and are shown in the videos below. An example of their profundity is that by mastering Combat Sequence 1 alone, you can handle any assailant, irrespective of how he may attack you! This is difficult to believe but it is true.
Another aspect of their profundity is that they look so simple yet they can be very sophisticated in their combat functions. Those who do not know their secrets may not understand how they can be used in combat, even when the combat sequences are performed in front of them. This is "Hiding Secrets in the Open", where masters in the past were not concerned even when the arranged sparring, not the solo sets, were shown in public. Are you able to find these secrets in the combat sequences below?

Please note that you can download the video clips onto your own computer and view them at your leisure. Place your computer pointer at the picture or one of the links, and right click. Choose "Save Target As". Select the directory or sub-directory where you wish to keep the video clip. Click "Save".
---
---
An old version of the website can be found here
---
Please click the picture below or click the caption to view the video

Profundity of 12 Tantui Combat Sequences from Wong Kiew Kit on Vimeo.
LINK
Review of Shaolin Tantui
12 Sequences of Tantui
Tantui in Picture Series
Combat Application of Tantui
Kungfu Sets
Treasure House of Kungfu Sets
Treasure House of Combat Application
Courses and Classes