SOME COMBAT APPLICATIONS FROM EAGLE CLAW SEQUENCES 1 AND 2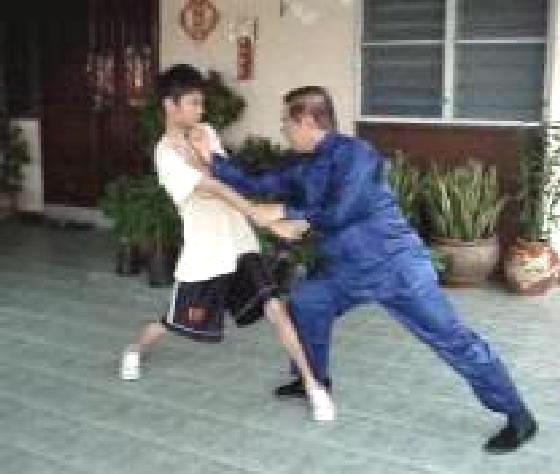 Superficially the Eagle Claw sequences look simple, but their combat applications are profound. The 50 Combat Sequences of Eagle Claw will be made available to participants attending the Eagle Claw Course at the UK Summer Camp 2009 . Nevertheless, some combat applications from Sequences 1 to 5 are made available here.
NOTE: You can download the video clip onto your own computer and view them at your leisure. Place your computer pointer at the picture or one of the links, and right click. Choose "Save Target As". Select the directory or sub-directory where you wish to keep the video clip. Click "Save".
Combat Applications of Eagle Claw Sequence 1 - Press-Strike
---
You can view all the video above by clicking on the picture or the caption below
Combat Applications of Eagle Claw Sequence 2 - Lift-Strike
---
You can view all the video above by clicking on the picture or the caption below
LINKS
Courses and Classes